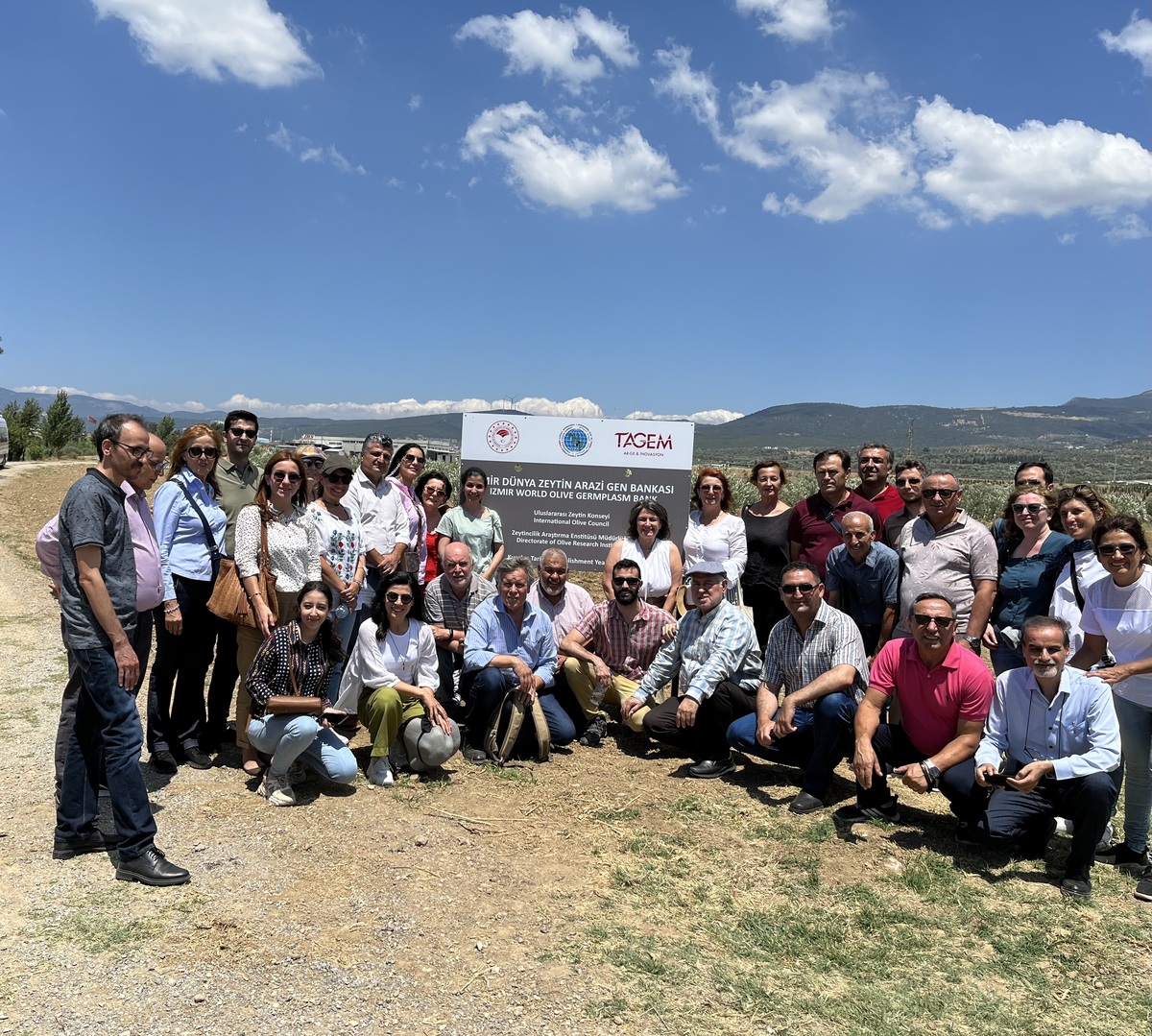 WORKSHOP: Harmonisation of protocols to analyse the agronomic behaviour of the different varieties included in the world catalogue of the main genetically authenticated olive varieties
Izmir (Turkey), 27 June-1 July 2022
During the week of 27 June to 1 July 2022, the International Olive Council (IOC) ran a workshop hosted by the Olive Research Institute in Izmir (Turkey). The workshop was attended by representatives of the IOC network of germplasm banks and experts. The objective of the workshop was to discuss harmonising the protocols used by each bank to analyse agronomic behaviour and to record the oleo-technical characteristics of the different varieties included in the world catalogue of the main genetically authenticated olive varieties.
The workshop opened in the presence of Ayesen Alay Vural, from the General Directorate of Agricultural Research and Policies of the Ministry of Agriculture and Forestry of Turkey; Unal Kaya, Director of the Olive Research Institute; and Lhassane Sikaoui, Head of the Olive Growing, Olive Oil Technology and Environment Unit of the IOC.
Melek Veral (ORI), Luis Rallo (coordinator of the IOC germplasm banks), Lhassane Sikaoui (IOC), Catarina Bairrao Balula (IOC) and Pablo Morello Parra (IOC) moderated the workshop sessions.
The workshop was participated by staff from the 24 germplasm banks on the IOC network – 16 banks participated in person and eight were able to follow online. Experts on cataloguing and leaders of international projects related to the topic were also in attendance.
During the different sessions, it was underlined that studying the agronomic characteristics of olive varieties in different climates using the same analysis protocol will highlight the behaviour of varieties in a context of climate change and disease resistance.
It was also highlighted that providing vegetal material to establish core collections in the network, with exactly the same number of authenticated and healthy varieties, from the THOC project, for all IOC germplasm banks, lets us study how varieties in the different cultivated areas and different climate conditions adapt to climate change under the same data recompilation and analysis protocol.
This meeting provided an opportunity to have the necessary debate on these important topics and established the basis for the various expert groups to work on the upcoming world catalogue of the main commercial propagated olive varieties, to be published in 2023.