On 12 April 2022, Julian Dominguez, the Minister of Agriculture, Livestock and Fisheries of Argentina, granted an audience to Abdellatif Ghedira, Executive Director of the IOC, who was accompanied by Mounir Fourati, the Head of the External Relations Department.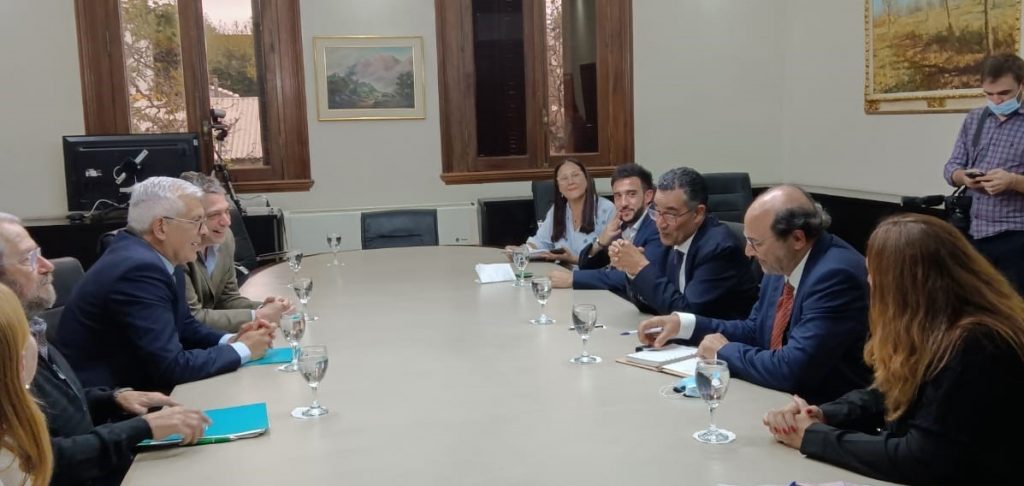 The Minister welcomed the IOC delegation and thanked them for their interest in his country. He stressed the importance of the agricultural sector for Argentina, adding that olive growing, which is constantly improving, now occupies a prominent place in the national agricultural strategy.
The Executive Director congratulated the Minister on the good governance and progress of the Argentinean olive sector, which is actively involved in quality and is beginning to occupy a prominent place among the major traditional olive oil producers.
He also went into more detail on some of the issues discussed with technical institutions and the private sector. These include productivity and the germplasm bank, which would cover Argentine and regional varieties – and provide the means to determine the best varieties in the American subcontinent, add the indigenous Arauca variety to the World Catalogue, and set up a southern hemisphere edition of the Mario Solinas Quality Award. The Executive Director said that the IOC's specialised units would have to study the technical aspects of this endeavour and the Council of Members would have to approve it.
The Minister took great interest in the topics discussed and the explanations provided by the Executive Director and encouraged him to continue his dialogue with the relevant bodies in his department.
At the end of the meeting, Mr Ghedira informed the Minister that he would soon receive, through the diplomatic channel, a personal invitation from the Jordanian Minister of Agriculture and current Chair of the IOC to attend the next session of the Council of Members in Jordan in June 2022.
Gifts and souvenir photos were exchanged during the meeting.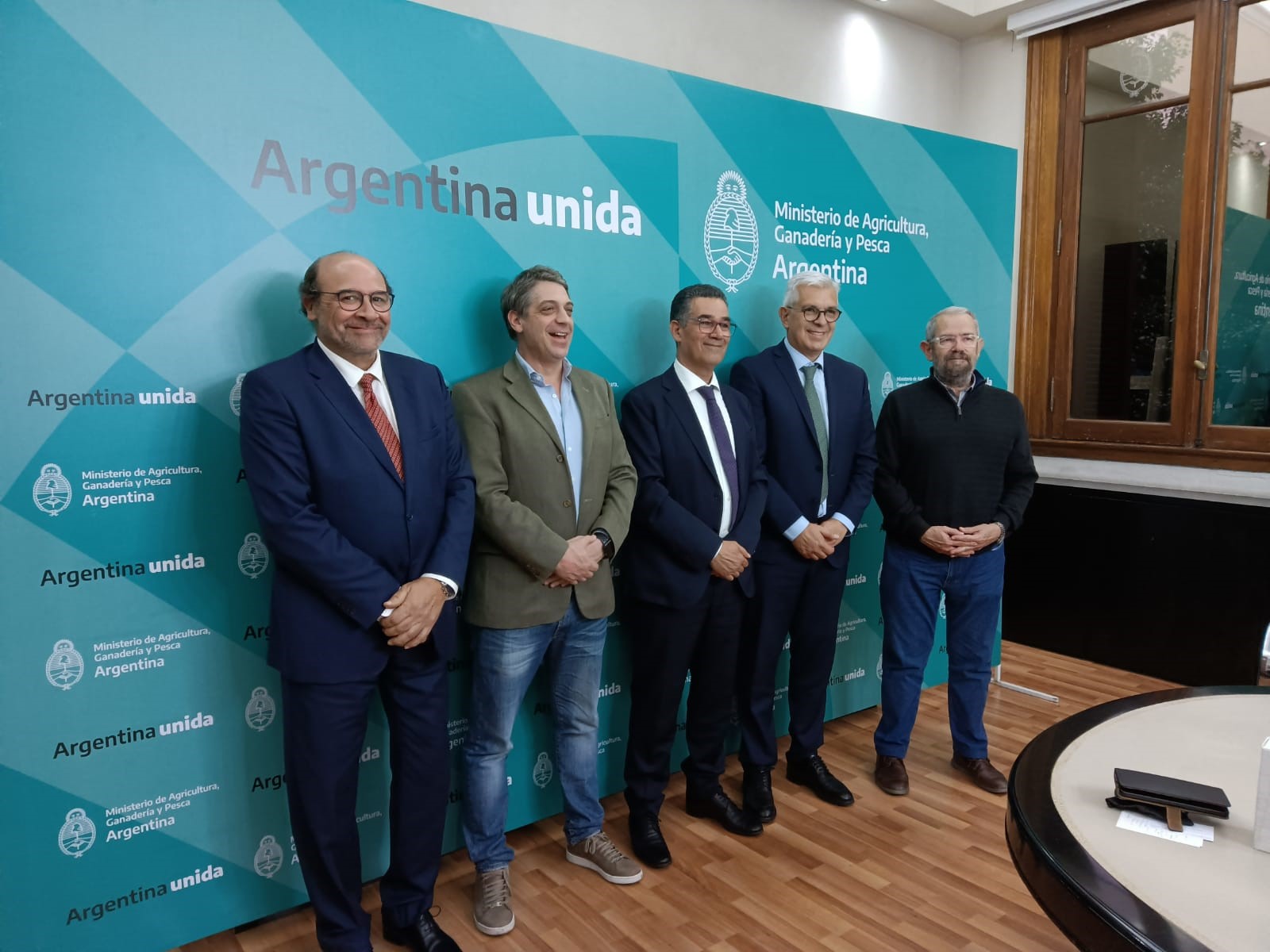 Executive Director on mission to Argentina (3)