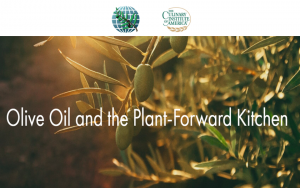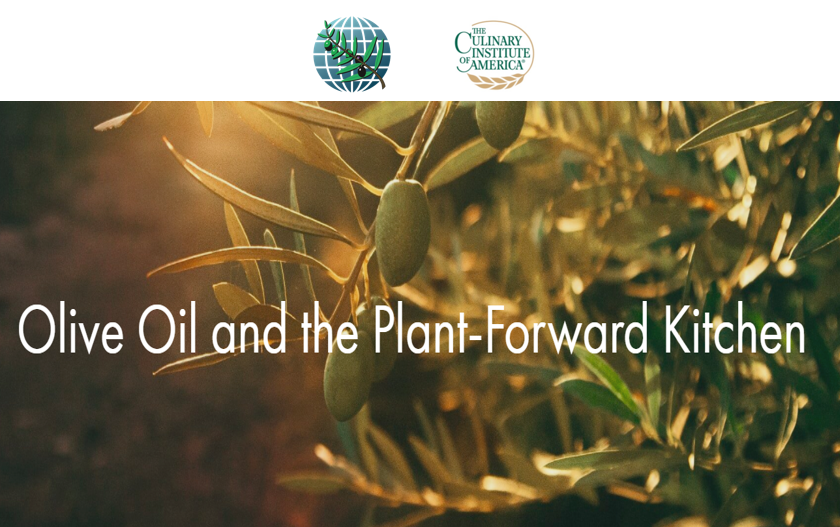 On 20 January 2022, Olive Oil and the Plant-Forward Kitchen, a research showcase, was presented to viewers around the world. The session outlined the joint work of the Culinary Institute of America (CIA) and the Menus of Change of the University Research Collaborative (MCURC). A presentation was given on an MCURC operational research study on olive oil-based sauces in the Mediterranean-inspired, plant-forward kitchen.
This follows the collaboration agreement signed between the IOC and the CIA and adopted at the 112th session of the Council Members. This agreement has allowed us to disseminate the IOC standard, spread awareness about the nutritional importance and organoleptic and gastronomic characteristics of olive oil for human health, publish research findings and share content on the CIA and IOC websites.
The event was viewed 26 588 times across all social media platforms (YouTube, Twitter, Facebook, LinkedIn, SmartBrief, the CIA website, Pinterest, etc.).
For more information, head to the IOC website https://www.internationaloliveoil.org/ and click 'Culinary' at the top of the homepage.


Olive and the Plant-Forward Kitchen
Inspiration from the Mediterranean Diet for Contemporary Cookieng
Learn more about this collaboration between The Culinary Institute of America and the International Olive Council to advance Healthy, sustainable, delicious food choices -with a special focus on technical training and menu innovation for chefs.