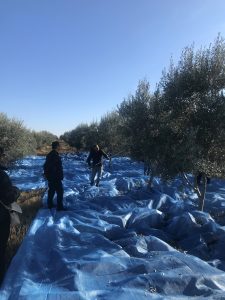 The Executive Secretariat held an international seminar during the 114th session of the Council of Members, which took place in  , Georgia and was chaired by George Svanidze. Guests learnt about the potential for olive growing in this country, which aspires to be one of the key players in the South Caucasus olive sector," said Executive Director Abdellatif Ghedira on the side-lines of this important event to celebrate World Olive Day.
With over 1 200 hectares in production, Georgia plans to expand its sector through ongoing investments and with the technical support of the IOC, the Georgian Government and the international community.
Olives were first recorded in Georgia in the 1st and 2nd centuries AD. According to researchers, olives were probably introduced to the country by the Greeks when they colonised the regions bordering the Black Sea.
Found to the north of the Lesser Caucasus Mountains, Georgia is nestled between the Black Sea and the Caspian Sea. With a total area of 69 700km², the country has 12 different climate zones and 49 types of soil.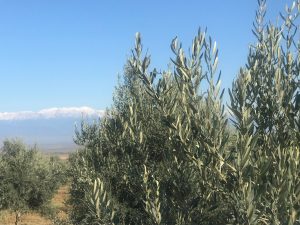 The country is also rich with renewable water resources and forests cover 33% of the territory.
Agriculture accounts for 8.3-9.2% of GDP and 16-17.5% of trade. Georgia has a long tradition of producing wine, citrus, grapes, tea, nuts, fruits and vegetables. Georgia and the South Caucasus lie in Vavilov's fourth centre of origin – Southwest Asia. Olive trees are thought to be relics of the southwest regions of the country. Wild olives have been known to grow in forests alongside bay trees (Laurus nobilis) in Abkhazia and in the southwest. In the Bible, Noah distributed olives between Armenia and Georgia.
This information was taken from an interesting presentation given during the seminar.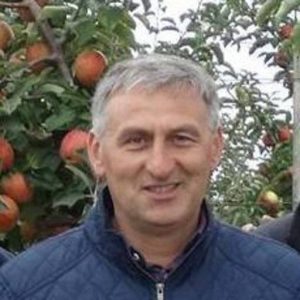 For more information about the Georgian olive sector, click on this link: Georgia – Olive production and prospectives NOV, 2021Tbilisi 12
Zviad Bobokashvili – author
Head  of department of fruit crop research  growing, LEPL Scientific-Research Centre of Agriculture Ministry of Agriculture Georgia,  PhD,  associated  professor
Nouveau départ pour l'oléiculture géorgienne
Tbilissi – « Le Secrétariat exécutif a organisé un séminaire international à l'occasion de la 114e session du Conseil des Membres qui s'est déroulée à Tbilissi, en Géorgie, sous la présidence de George Svanidze. Les participants ont découvert le potentiel de l'oléiculture dans ce pays, qui aspire à devenir l'un des principaux acteurs du secteur oléicole du Caucase du Sud », a déclaré le Directeur exécutif, Abdellatif Ghedira, en marge de cet important événement organisé dans le cadre de la Journée mondiale de l'olivier.
Avec plus de 1 200 hectares en production, la Géorgie prévoit de développer son secteur grâce aux investissements en cours et au soutien technique du COI, du gouvernement géorgien et de la communauté internationale.
Les premières mentions d'oliviers en Géorgie remontent aux 1er et 2e siècles de notre ère. Selon les chercheurs, les oliviers ont probablement été introduits dans le pays par les Grecs lorsqu'ils ont colonisé les régions bordant la mer Noire.
Située au nord des montagnes du Petit Caucase, la Géorgie est nichée entre la mer Noire et la mer Caspienne. D'une superficie totale de 69 700 km², le pays compte 12 zones climatiques différentes et 49 types de sols. La Géorgie est également riche en ressources hydriques renouvelables et les forêts couvrent 33% du territoire.
L'agriculture contribue à 8,3-9,2% du PIB et à 16-17,5% du commerce. La Géorgie a une longue tradition de production de vin, d'agrumes, de raisins, de thé, de noix, de fruits et de légumes.
La Géorgie et le Caucase du Sud se trouvent dans le quatrième centre d'origine de Vavilov, l'Asie du Sud-Ouest.
On pense que les oliviers sont des espèces reliques des régions du sud-ouest du pays. Les forêts d'Abkhazie et du sud-ouest abritaient en effet des oliviers sauvages et des lauriers (Laurus nobilis).
La Bible mentionne également la contribution de Noé à la diffusion des oliviers entre l'Arménie et la Géorgie.
Ces données sont tirées d'un exposé passionnant présenté lors du séminaire.
Pour plus d'informations sur le secteur oléicole géorgien, cliquez sur ce lien :Georgia – Olive production and prospectives NOV, 2021Tbilisi 123