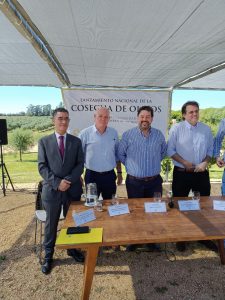 Executive Director on mission to Uruguay. On 7 April 2022, the new crop year officially began in Uruguay. Executive Director Abdellatif Ghedira joined several representatives of different ministries at the event: Adrian Poña, Minister of the Environment; Walter Verri, Undersecretary of the Ministry of Industry, Energy and Mines; and Martin Robaina Antia, General Manager of the Nicolas Chiesa farm and President of ASOLUR.
In his speech, the Executive Director presented the mission of the IOC and described the comparative advantages of Uruguay in the olive sector as well as the perspectives and challenges facing the country to position itself on the world scene as a quality olive oil producer. He praised the good governance of the Uruguayan authorities and the role played by private stakeholders, whom he described as pioneers. He also congratulated the editorial team behind this year's Olivae for their excellent work on this special edition devoted entirely to the Uruguayan olive sector, noting the thousands of readers who have already downloaded the publication.
He concluded his speech by recalling that the IOC is at the disposal of the Uruguayan authorities and the private sector to support them in implementing their programme to develop the olive sector and thanked the representative of the Ministry of Industry for his proposal to involve MERCOSUR in the application of IOC standards.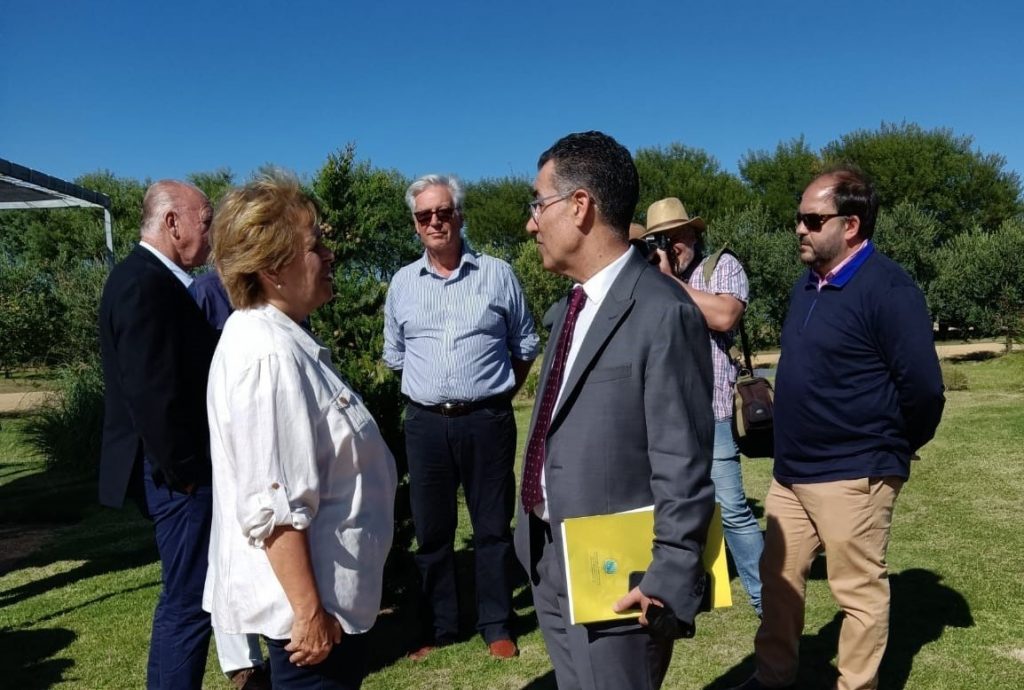 At the end of the speeches, the editorial team of Olivæ took the floor to thank the IOC for giving them the opportunity to help readers get to know the Uruguayan olive sector. They presented a summary of the contents of this special edition.
The guests were then invited to a symbolic olive picking in a nearby orchard.
In the afternoon, the group visited an original, 'oleocultural' complex which had a modern oil mill, a physico-chemical analysis laboratory, tasting booths that met international standards, along with a projection room, works of art, audio-visual information on how to use different olive oils in cooking and a reception room.
Just before nightfall, a visit to the orchard was organised to witness the mechanised harvesting of the olives.