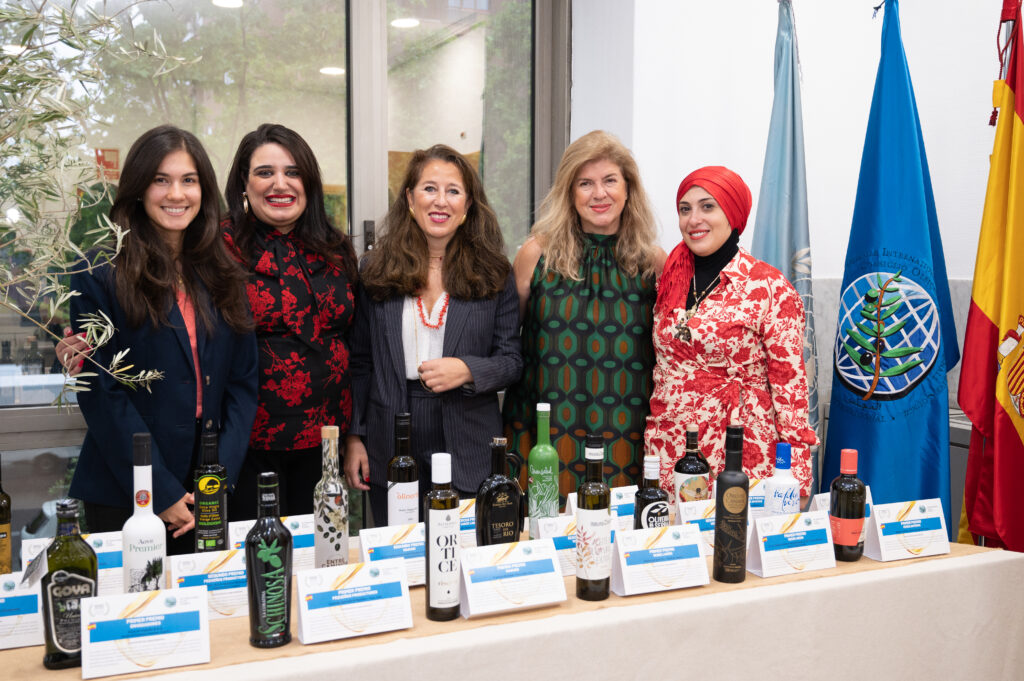 The 2023 Mario Solinas Awards Ceremony will take place on 23 June. 
For 23 years, the International Olive Council (IOC) has been rewarding extra virgin olive oils for their quality and recognising the fundamental work of the producers and packers.
 On Wednesday 7 June, a press conference and tasting session took place at the IOC headquarters in Madrid where the awarded olive oils were presented. The event was attended by numerous journalists who had the opportunity to taste this year's Mario Solinas award-winning oils under the guidance of several panel leaders recognised by the IOC.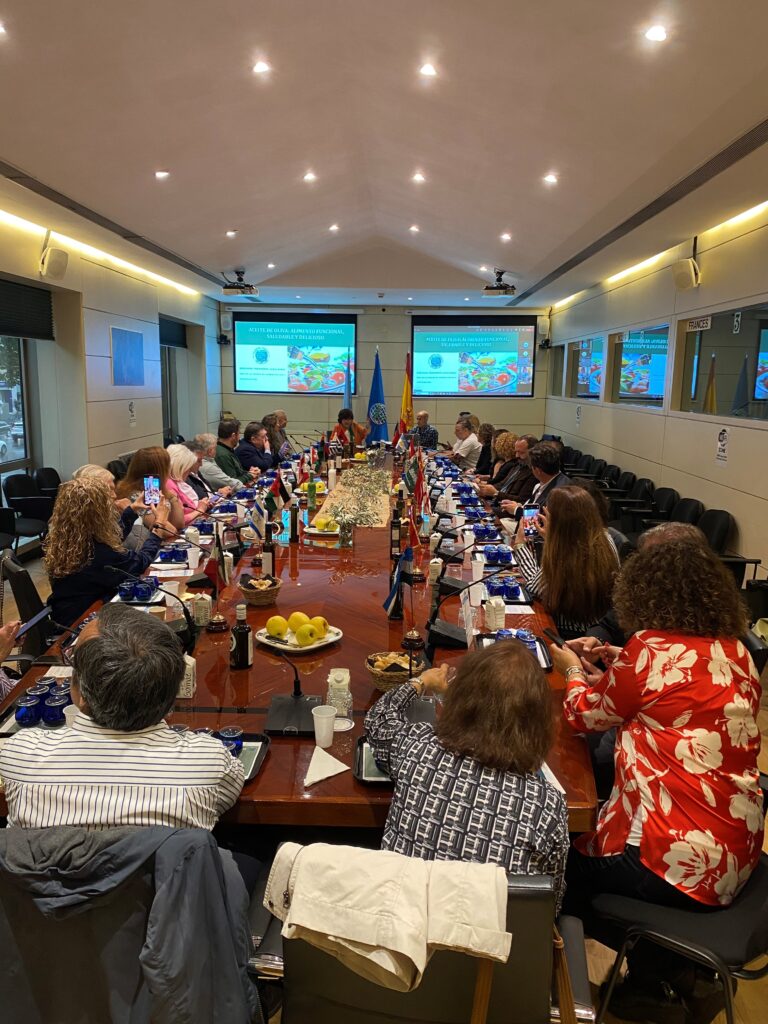 Plácido Pascual Morales, head of the tasting panel of the Agri-food Laboratory of Cordoba, was accompanied by Elena Díaz Mejía, head of the panel of the Ministry of Agriculture, Fisheries and Food, Gema Gómez, head of the panel of the Ministry of Consumer Affairs, and María del Mar García González, head of the panel of the Central Customs and Excise Laboratory. The panel leaders explained to the participants the different stages of a professional tasting of extra virgin olive oils, teaching them how to recognise the different fruity notes that characterise a high-quality oil.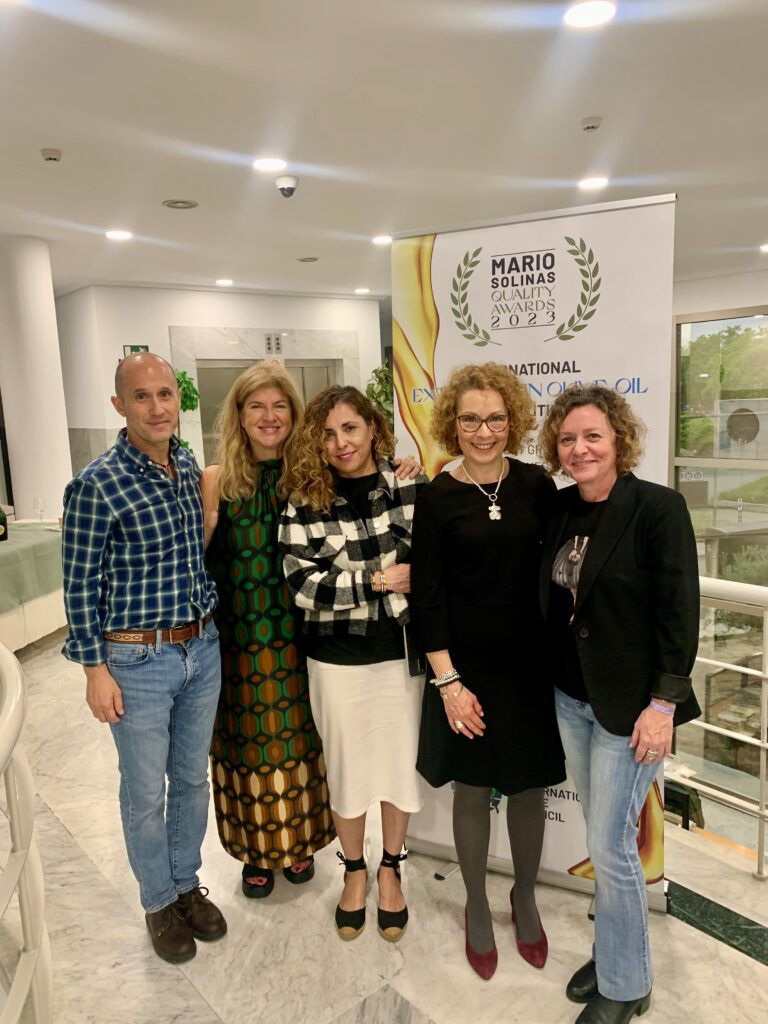 Jaime Lillo, Deputy Executive Director of the IOC, presented the mission of this intergovernmental body, the only one dedicated exclusively to olive oil and table olives. Highlighting the importance of the organoleptic evaluation of virgin olive oils, the Deputy Director underlined the objectives of the Mario Solinas Quality Award, now in its 23rd year, which include improving the quality of extra virgin olive oils produced throughout the world and enhancing their visibility. Lillo also highlighted the efforts of producers and packers to improve and diversify the quality of the olive oils marketed and congratulated them for the significant improvement in the image of extra virgin olive oil, the cornerstone of the Mediterranean diet, internationally recognised as the healthiest diet.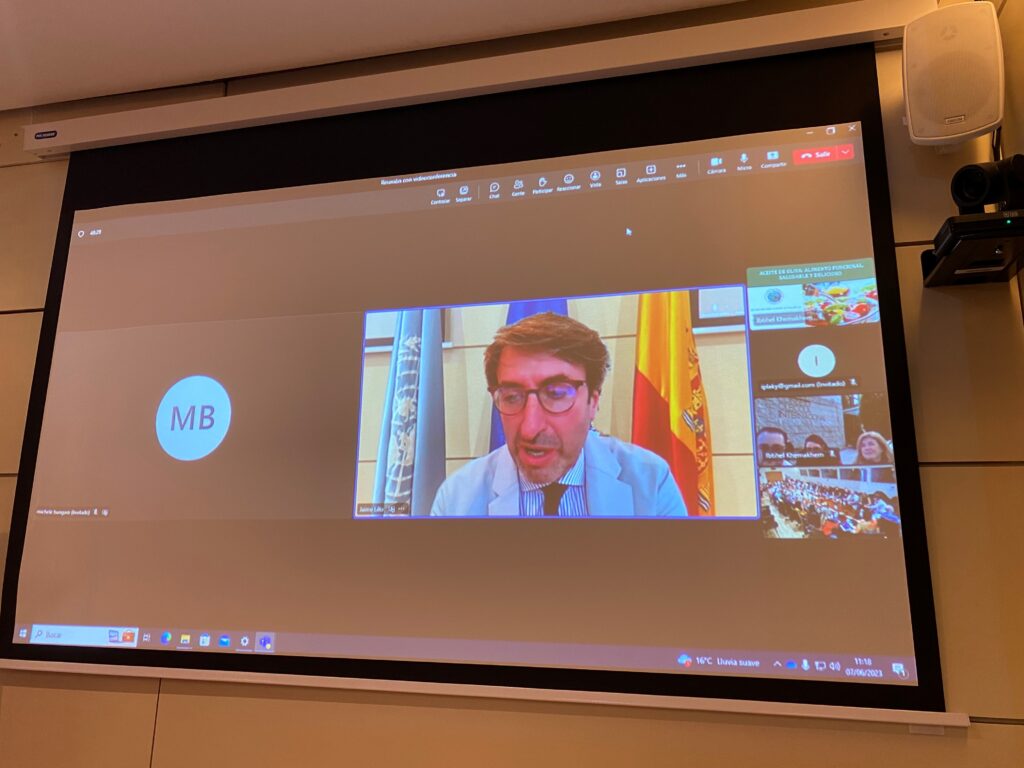 In this regard, the head of the IOC's Standardisation and Research Unit, Dr. Mercedes Fernández, pointed out that "numerous scientific studies show that a diet whose main source of fat is olive oil has positive effects on the body and prevents the onset of various diseases". She added that "Mediterranean populations, who consume the most olive oil, suffer less obesity. Compared to a low-fat diet, not only is weight loss greater, but it is maintained for longer, making it more difficult to regain the weight lost". Likewise, Dr. Fernández also stressed that "olive oil favours the consumption of healthy, low-calorie foods such as vegetables, legumes and fruit, making them tastier and more attractive, and the absorption of other healthy nutrients."
The Mario Solinas 2023 Awards Ceremony will take place on Friday 23 June at the IOC headquarters (c/ Príncipe de Vergara 154) in the presence of the award winners and numerous representatives of the organisation's Member Countries.
The ceremony can be followed virtually from 12 noon (Madrid time) on Friday 23 June via the following link, where you will also find the list of winners and finalists of the 2023 Mario Solinas Awards:
https://www.internationaloliveoil.org/what-we-do/chemistry-standardisation-unit/#national-competitions
For more information, please contact: iooc@internationaloliveoil.org