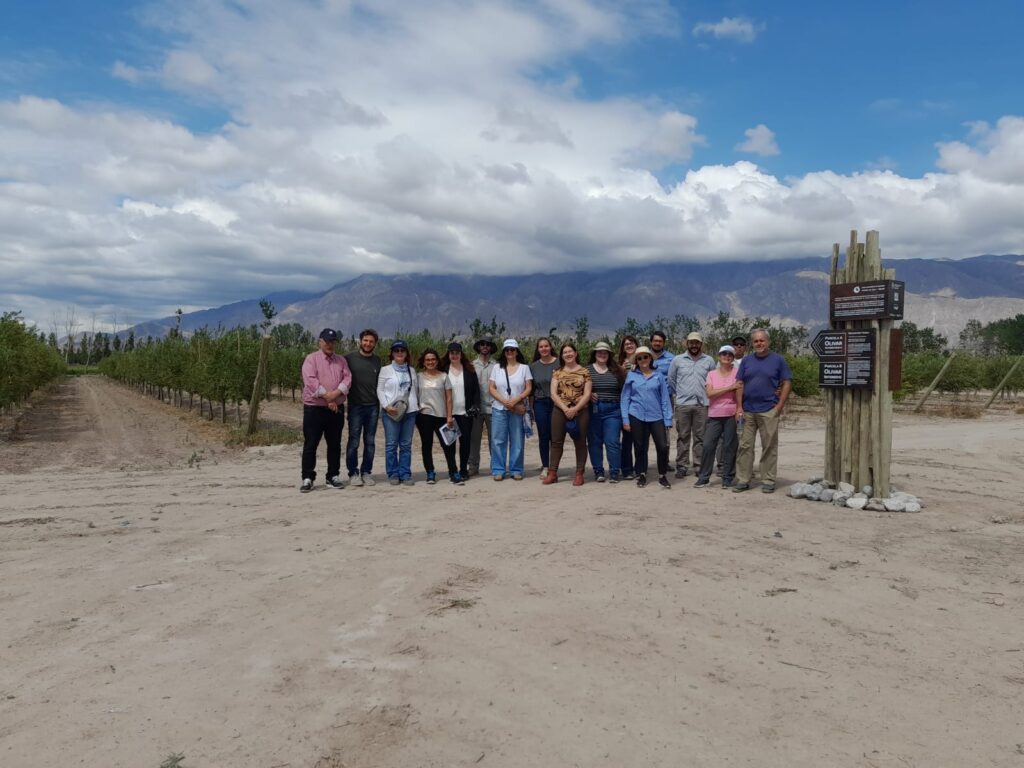 The International Olive Council (IOC) is honoured to announce that the olive plant collection established at the Estación Experimental Agropecuaria of San Juan, part of the Instituto Nacional de Tecnología Agropecuaria (INTA), Consejo Nacional de Investigaciones Científicas y Técnicas (CONICET), Republic of Argentina, is now recognised as the new international olive plant collection of the IOC germplasm network.
This recognition was granted after a specific mission to this country in order to verify the accomplishment of the needed requirements took place. This mission was attended by Lhassane Sikaoui, Head of the olive growing, olive oil technology and environment Unit of the IOC, and by Melek Veral, IOC expert and Head of the International Olive Collection of Izmir – Turkey.
During this visit, the IOC experts held meetings with Argentinean officials, among them Ms. Sofía Tagarelli and Ms. Yanina Yalungo, from the Undersecretariat of Food, Bioeconomy and Regional Development of the Secretariat of Agriculture, Livestock and Fisheries of Argentina, Mr. Jorge Martín, Director of Cultural Heritage of the Ministry of Tourism and Culture of the Government of San Juan, Dr. Claudio Galmarini and Dr. Mónica Ruiz, Regional Director and Director of the Agricultural Experimental Station (EEA San Juan) of INTA, respectively, the Heads of the National Olive Collection of San Juan-Argentina, Drs. Mariela Torres and Pierluigi Pierantozzi and their collaborators, as well as local olive producers.
The Executive Secretariat of the International Olive Council is grateful for the facilities provided for the organisation of the mission to the olive germplasm collection of the National Institute of Agricultural Technology in San Juan, which made the mission a success.
The International Olive Council congratulates the Republic of Argentina for this recognition and takes this opportunity to thank the Argentinean authorities for facilitating the work of the experts by providing them with all the necessary elements to carry out this expertise.
Open the link to see the warm message of thanks from those responsible for the collection (only available in Spanish)