As for table olives, five markets represents around 67% of the imports around the world, the United States with 24%, Brazil with 18%, the European Union with 17%, Canada with 5% and Australia with 3%. The table below shows the trade for table olives in the first months of the current crop year (2021/2022).

In general, imports fell in the main markets, Australia (-19.1%), Brazil (-25.5%), Canada (-25.8%), United States (+3.6%) and the extra-EU (-10.9%), compared to the same period the previous crop year.
On the other hand, imports of table olives mainly came from Spain, Egypt, Morocco, Argentina, Greece, Turkey and Peru.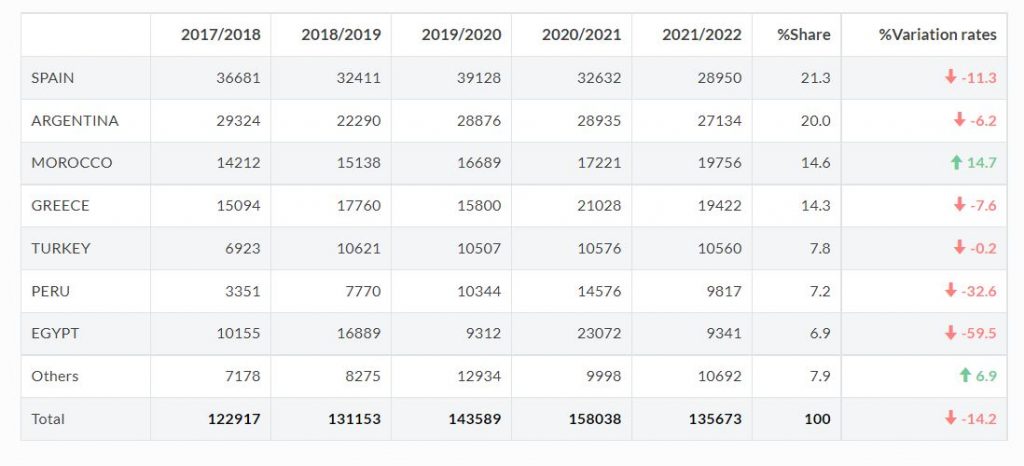 further information is available on this link: https://www.internationaloliveoil.org/what-we-do/economic-affairs-promotion-unit/#prices