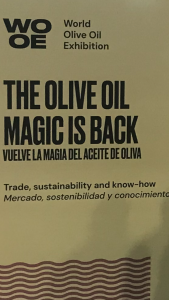 On the opening day of the WOOE, the World Olive Oil Exhibition, the IOC was awarded a tribute of honour. A panel of experts in the sector who, alongside the organising team of the event, decided that the commitment of the intergovernmental body deserved an honourable mention.
Executive Director Abdellatif Ghedira, pictured, said it was a great honour and pleasure to be invited to participate in the inauguration of this new edition of the WOOE, which is becoming increasingly important and is taking its place among the major events dedicated to the olive sector. Its origin stems from the participation of a few, mainly Spanish, pioneers in olive growing.
One of the objectives of this fair is to boost international trade and raise awareness of olive oil and its many benefits. Yes, production is important, and productivity is vital, but quality remains the ultimate goal. The consumer deserves only the best olive oil.
We are far from meeting the demand of the world market, so we want complementarity, not competition. Olive oil currently accounts for only 2% of all food oils. There is still a lot of room for improvement.
Recognising this, we at the IOC are working to expand the cultivation of olive oil production and consumption into new areas. The IOC has 18 members, representing 44 countries. Most are around the Mediterranean basin, but Iran, Argentina and Uruguay are also members. In recent years, we have managed to interest the Caucasus region with the accession of Georgia and Uzbekistan, and soon the accession of Azerbaijan, and South Asia, with the forthcoming accession of Pakistan, and finally the Gulf countries with the forthcoming incorporation of Saudi Arabia.

Today, our members contribute to about 94% of world production and 76% of international trade in olive products. This trend is set to grow with the arrival of new members. Democratising the olive sector helps the economy and the sustainable development of these newcomers, but we strive to accompany it with strict control of standards. We encourage member and non-member countries alike to set up laboratories and tasting panels to prevent fraud and protect consumers.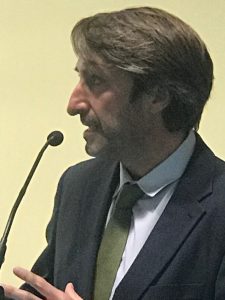 The IOC currently recognises 102 laboratories of all categories and 93 tasting panels worldwide and is committed to them through cooperation agreements with universities, research centres and international organisations specialising in studies and research relating to quality, new technologies and the genome.
Meanwhile, good news on the global consumption front. Over the last three crop years, 2019/20, 2020/21 and 2021/22, olive oil consumption has grown more than production around the world. This is the first time this has happened for three consecutive years, and it happened two years of the pandemic. 'The increase in consumption is positive,' said Jaime Lillo, Deputy Executive Director of the IOC. 'It shows how consumption reflects changes in consumers' lifestyles. Of course, covid-19 has changed our behaviour, but consumers have shifted their purchases towards higher quality products, which has also led to an increase in the value of the product on a global scale.'