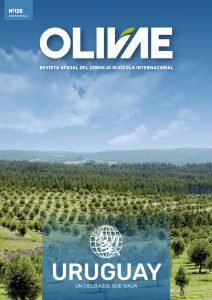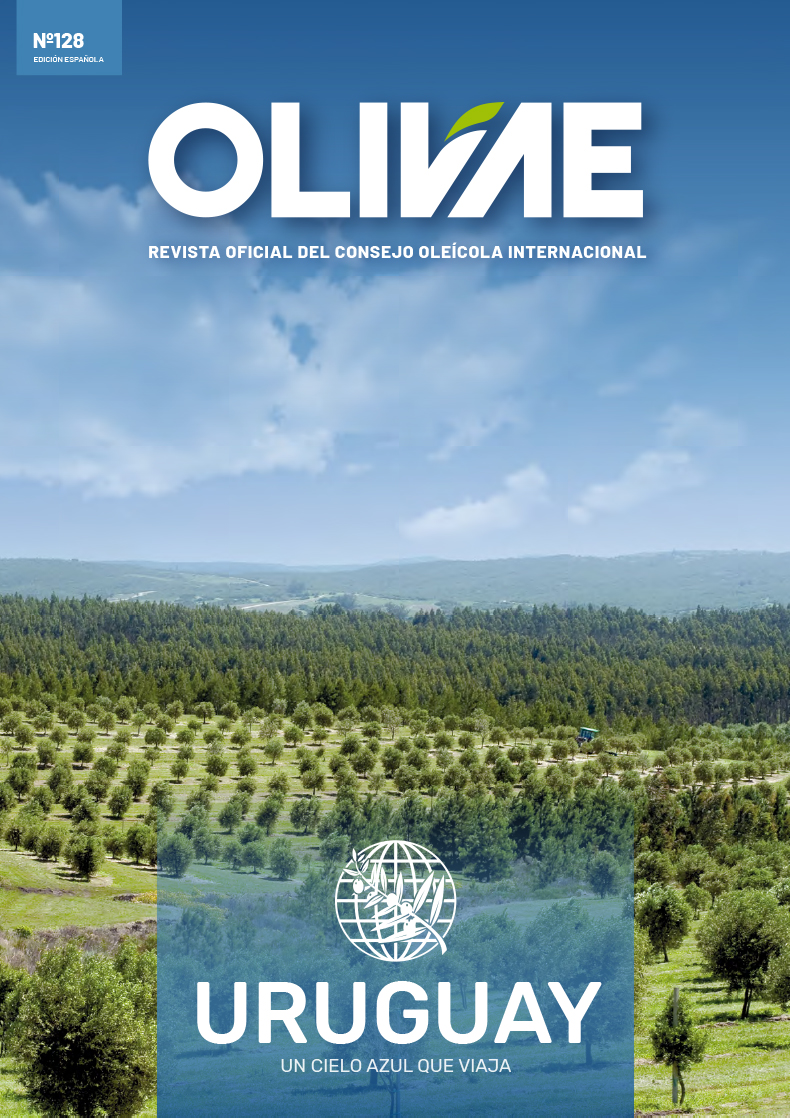 OLIVAE, the official magazine of the IOC was presented live worldwide. Issue 128 is dedicated to the Uruguayan olive sector.
Here are excerpts from the editorial by the IOC's Executive Director Abdellatif Ghedira We will be back in the next few days with further contributions on this important editorial challenge.
"We would like to extend our warmest welcome to the Uruguayan olive sector for this year's edition of Olivae". Mr. Ghedira sais. Of the many things that strike me about this country, one is its ability to devote so much attention to a sector that would seem to lead the pack locally, and yet does not.
Uruguay clearly understands the importance of olive growing in the ongoing quest for an ecologically sustainable balance with the country's other products. While the gross value added of agriculture is equivalent to 7.7% of GDP, 4.6% of the total population lives in rural areas and average life expectancy is well over 78 years. This means that not only is there room for growth, but there is also clear support for that growth.
To show just how committed the authorities are to olive growing, Uruguay hosted the first Latin American olive oil sector conference in 2020. Indeed, olive growing is a major link in the chain of agricultural activities the length and breadth of the country. So it comes as no surprise that Uruguay is a strong supporter of the 2015 International Agreement on Olive Oil and Table Olives, and sits with conviction and voting rights alongside its fellow members of the International Olive Council.
Although their figures are not in pole position, Uruguay's olive oil institutions and industry are able to tap into the domestic market while keeping a keen eye on regular importers of Uruguayan goods like Brazil, EU and the United States. All of them are known for seeking out quality, which is appreciated as a new trend in international markets, particularly when it comes to extra virgin olive oil.
I am sure Uruguay will continue to surprise us well into the future, not only thanks to the quality of its extra virgin olive oils, but also due to its clear drive to integrate tourism into the production and supply chain, thus leveraging the product to give it the attention it deserves. Uruguay is on a journey of taste. And this is only the beginning.
Seventy people from Spain, Uruguay, Georgia, Jordania, Moroco, Iran, Tunisia, Turkey, Argentina attended the OLIVAE 128 world preview. The ceremony was broadcasted live and many people intervined during this event.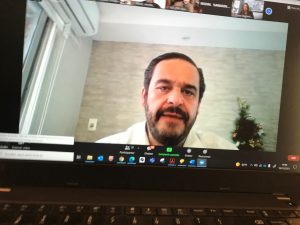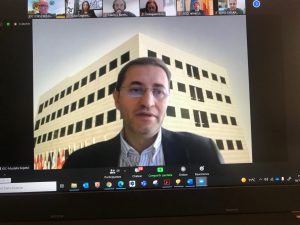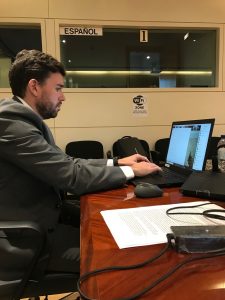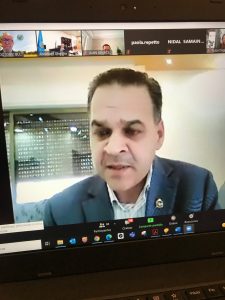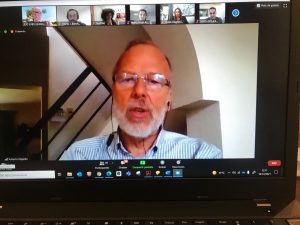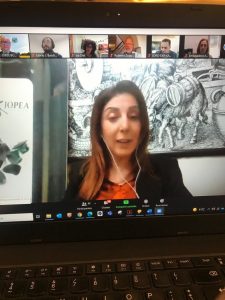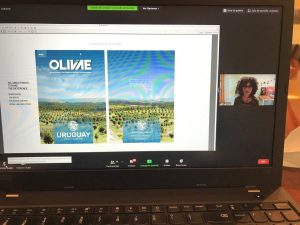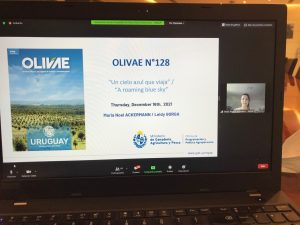 English, French and Spanish versions already available in our digital library.
Enjoy reading.