A lot of our activities took place by videoconference, but the team was no less dedicated and committed to creating opportunities for a sector that fuels millions of companies around the world.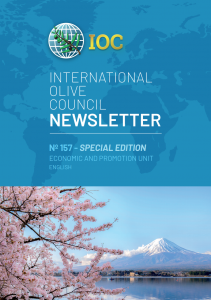 Special edition n. 157
A very difficult year of work due to the pandemic, but the IOC's statistical and promotional activities continued to produce positive effects for the Executive Secretariat and IOC's member countries.
The main activities carried out are summarised in the special edition of IOC newsletter Economy and Promotion nr. 157 as follows.
Enjoy.