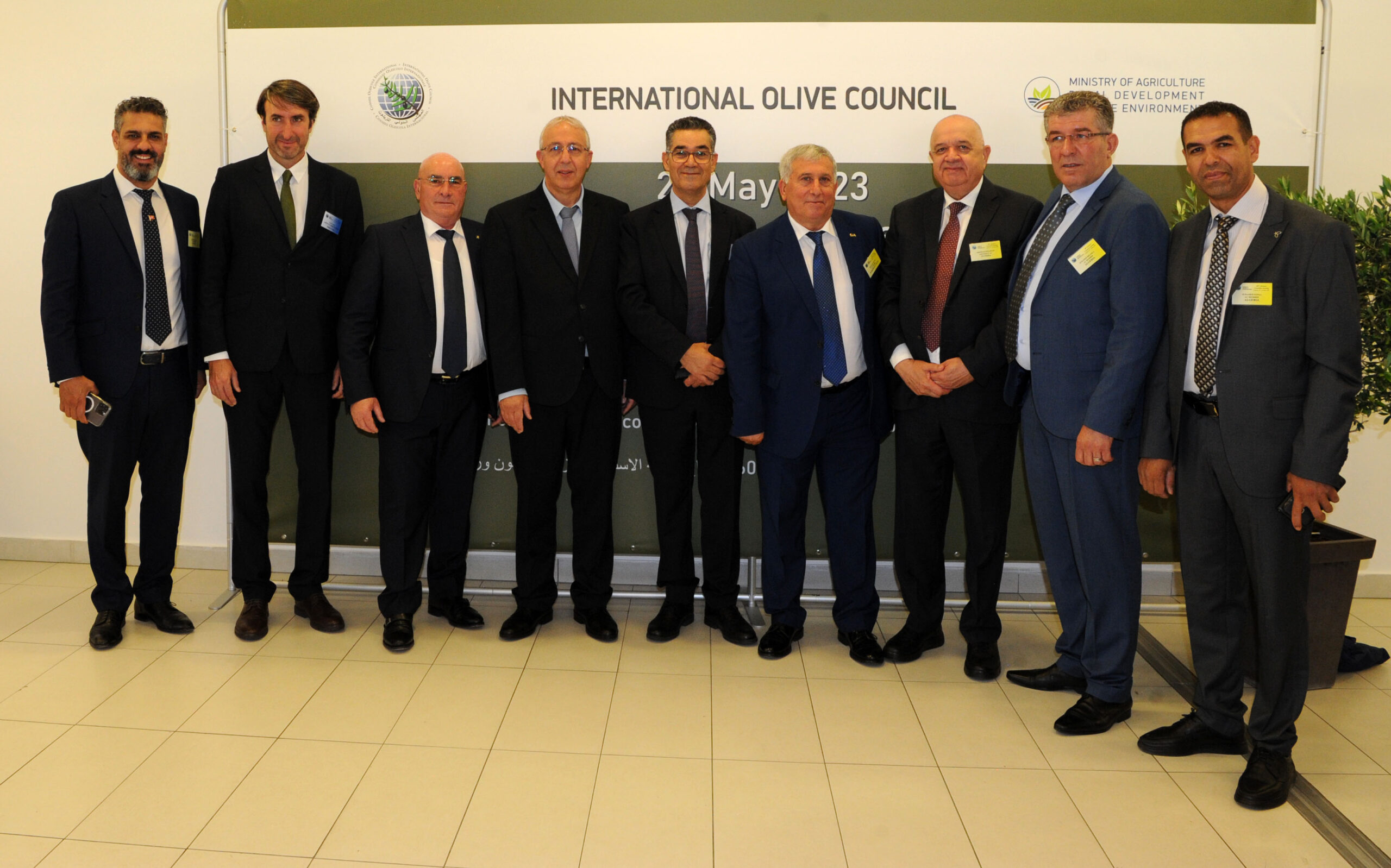 Nicosia (Cyprus), 25 May 2023 – The 60th meeting of the International Olive Council (IOC) Advisory Committee (AC) on Olive Oil and Table Olives has begun today, Thursday 25 May, 2023, at the invitation and with the active collaboration of the Cypriot Ministry of Agriculture.
The Executive Director of the IOC, Abdellatif Ghedira, launched the meeting by welcoming the representatives of the AC and thanking the Cypriot authorities for their hospitality. He further added that around 85 people were participating in the meeting, representing 21 Member and Observer countries. He recalled that the current President of the Republic of Cyprus, Níkos Christodoulídis, visited the IOC headquarters in Madrid when he was Minister of Foreign Affairs. The Executive Director also took this opportunity to thank the Ambassador of Cyprus to Spain, Helena Mina, for her contribution to the realisation of the meeting at hand.
The Minister of Agriculture, Rural Development and Environment of Cyprus, Petros Xenophontos, took the floor and welcomed the meeting participants and the representatives of the AC on behalf of his government. He recalled the importance of olive cultivation for the island, where there is evidence of the existence of the olive tree dating to 4800 BC and where 9000 hectares of olive trees are cultivated, making it the country's principal crop.
The Chairman of the Council of Members, Khaled Hanifet, Jordanian Minister of Agriculture, also welcomed the meeting participants by means of a pre-recorded video from Amman. He recalled the importance of the mission of the AC and underlined its fundamental role for olive products, which are now marketed in 174 countries.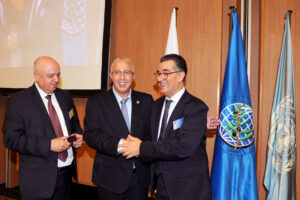 The President of the AC, Abdelassem Loued, stressed the importance of the olive sector on the economic, social and environmental levels and recalled that the olive tree was a common ground for representatives of such different origins and cultures.
The former President of the Council of Members, George Svanidze from Georgia, joined the meeting virtually from Tbilisi to wish the AC representatives a successful gathering. The IOC Executive Director thanked him for his work in the Caucasus region to raise awareness of the importance of the olive sector in new countries.
The welcoming speeches were followed by an exchange of gifts between the IOC, the AC Chairman and the Cypriot authorities.