Dedicate your time to health with the latest news from the Olive Health Information System (OHIS), the portal brought to you by the medical school of the University of Navarra in collaboration with the Executive Secretariat of the IOC. We start the month with news on cardiovascular and metabolic diseases, cognition, women's health, updates on covid-19, the Mediterranean diet, quality in diets and dietary patterns, lifestyle, and the latest findings on epigenetics, among many others.
The OHIS is a web-based project that aims to provide a regularly updated repository of all scientific reports related to the health effects of olives, olive oil and other olive products.
The OHIS works interactively to effectively collate publications and data, to give our readers access to health-related nutritional issues or relevant public health topics.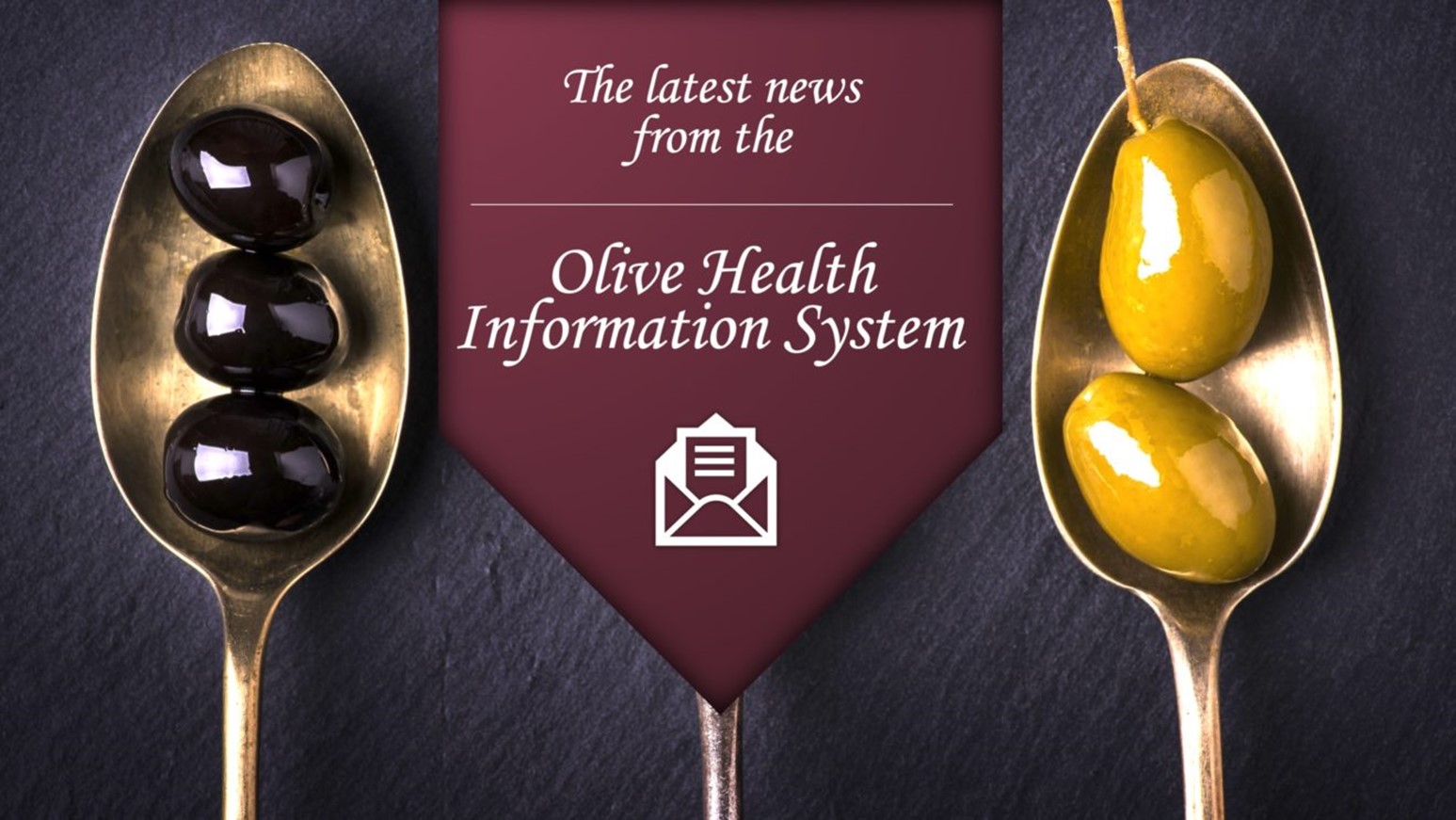 Cardiovascular and metabolic diseases
Diet and Nutrition in Peripheral Artery Disease: A Systematic Review.
Olive Oil Consumption and Cardiovascular Protection: Mechanism of Action.
Cognition
Twelve Weeks of Additional Fish Intake Improves the Cognition of Cognitively Intact,
Resource-Limited Elderly People: A Randomized Control Trial.
Women's health
Associations of Mediterranean diet with psychological ill-being and well-being throughout the pregnancy course: The GESTAFIT project.
COVID-19
Psychological distress resulting from the COVID-19 confinement is associated with unhealthy dietary changes in two Italian population-based cohorts.
Mediterranean diet
Factors associated with successful dietary changes in an energy-reduced Mediterranean diet intervention: a longitudinal analysis in the PREDIMED-Plus trial.
Inflammatory potential of diet and bone mineral density in a senior Mediterranean population: a cross-sectional analysis of PREDIMED-Plus study.
Changes in hand grip strength and body weight after a dynamic exercise program and Mediterranean diet in women with rheumatoid arthritis: a randomized clinical trial.
Change to a healthy diet in people over 70 years old: the PREDIMED experience.
Effect of the Mediterranean diet on gingivitis: A randomized controlled trial.
Diet quality and dietary patterns
The Effect of Dietary Patterns on Clinical Pregnancy and Live Birth Outcomes in Men and Women Receiving Assisted Reproductive Technologies: A Systematic Review and Meta-analysis.
Dietary Patterns and Intrinsic Capacity in Community-Dwelling Older Adults: A Cross-Sectional Study.
Dietary patterns and health-related quality of life among Iranian adolescents.
Lifestyle
Physical activity and its association with Mediterranean diet patterns among Spanish university students.
Epigenetics
Fine-grained investigation of the relationship between human nutrition and global DNA methylation patterns.
Nutrigenetics, nutrigenomics and phenotypic outcomes of dietary low-dose alcohol consumption in the suppression and induction of cancer development: evidence from in vitro studies.
Other news
Med Diet Linked with Better Sleep in University Students
Mediterranean Diet Might Mitigate ADHD in Children, Study Suggests
High-Phenolic EVOO May Improve Prognosis of Some Leukemia Patients, Research Suggests
Study: Green MedDiet Can Slow Brain Atrophy Among Over-50s
Italy Prepares to Sell 800 Farms to Young Farmers
For more information, click here: https://meddietolivehealth.com/news-by-topic/