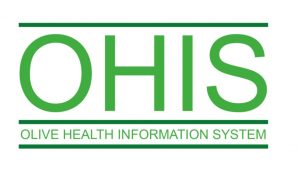 The collaboration between the School of Medicine of the University of Navarra and the Executive Secretariat of the IOC continues to bear fruit: the February 2022 newsletter is now live.
The OHIS is a tool for sharing information and research on public health and nutritional epidemiology. We select publications to provide our ever-increasing audience with accessible content on the Mediterranean diet and health, based on the latest scientific evidence.
Most articles focus on the Mediterranean diet because it has long been recognised as one of the best dietary patterns to prevent cardiovascular disease, cancer and neurodegeneration.
This month's newsletter focuses on several macro topics explained through specific studies. For access to the newsletter and much more, click here: https://meddietolivehealth.com/.
Mediterranean diet
MIND Diet Adherence Might be Associated with a Reduced Odds of Multiple Sclerosis: Results from a Case-Control Study
Effectiveness of Workplace Mediterranean Diet Interventions on Cardiometabolic Risk Factors: A Systematic Review
The Rise and Fall of the Mediterranean Diet and Related Nutrients in Preventing Diabetes
Adherence to the Mediterranean Diet among Children and Youth in the Mediterranean Region in Croatia: A Comparative Study
Combined Body Mass Index and Waist-to-Height Ratio and Its Association with Lifestyle and Health Factors among Spanish Children: The PASOS Study
Arab Women Adherence to the Mediterranean Diet and Insomnia
Mediterranean Diet and Fatigue among Community-Dwelling Postmenopausal Women
The Spanish gut microbiome reveals links between microorganisms and Mediterranean diet
A Qualitative Study of Clinician Barriers and Enablers to Implementing the Mediterranean Dietary Pattern with Kidney and Liver Transplant Recipients
Food Literacy Is Associated With Adherence to a Mediterranean-Style Diet in Kidney Transplant Recipients
Dietary patterns
Dietary patterns, caloric restrictions for management of cardiovascular disease and cancer; a brief review
Cognitive function
Association Between Adherence to the MIND Diet and Cognitive Performance is Affected by Income: The ELSA-Brasil Study
Diet quality
Urinary metabolic biomarkers of diet quality in European children are associated with metabolic health
Highly processed foods
Integrative development of a short screening questionnaire of highly processed food consumption (sQ-HPF)
Cancer
The Role of Diet in Prognosis among Cancer Survivors: A Systematic Review and Meta-Analysis of Dietary Patterns and Diet Interventions
Nutritional Therapies and Their Influence on the Intestinal Microbiome in Pediatric Inflammatory Bowel Disease
Children's and Families' Determinants of Health-Related Behaviors in an Italian Primary School Sample: The "Seven Days for My Health" Project
Olive oil
Olive oil consumption is associated with lower frailty risk: a prospective cohort study of community-dwelling older adults
Diet
A comparative evaluation of dietary exposure to glyphosate resulting from recommended U.S. diets
Cardiovascular disease
Comparison of four healthy lifestyle scores for predicting cardiovascular events in a national cohort study
Metabolic syndrome
Pro-vegetarian food patterns and cardiometabolic risk in the PREDIMED-Plus study: a cross-sectional baseline analysis
Other news
Olive oil is the key to the Mediterranean diet
New Olive Oil Study Sparks Questions for Whole-Food, Plant-Based Eaters
Replacing full-fat dairy with olive oil may reduce your risk of disease and death, study finds
Enjoy your reading.