On 5 April 2022, Executive Director Abdellatif Ghedira and Head of the External Relations Department Mounir Fourati were welcomed to the headquarters of the Uruguayan Ministry of Foreign Affairs by Victoria Francolino, Director General of International Economic Affairs; Ricardo Gonzales Arenas, Director General of Political Affairs; and Cristina Gonzales, Director of International Economic Organizations. The Minister of Foreign Affairs, who was also due to attend, announced his absence shortly before the meeting.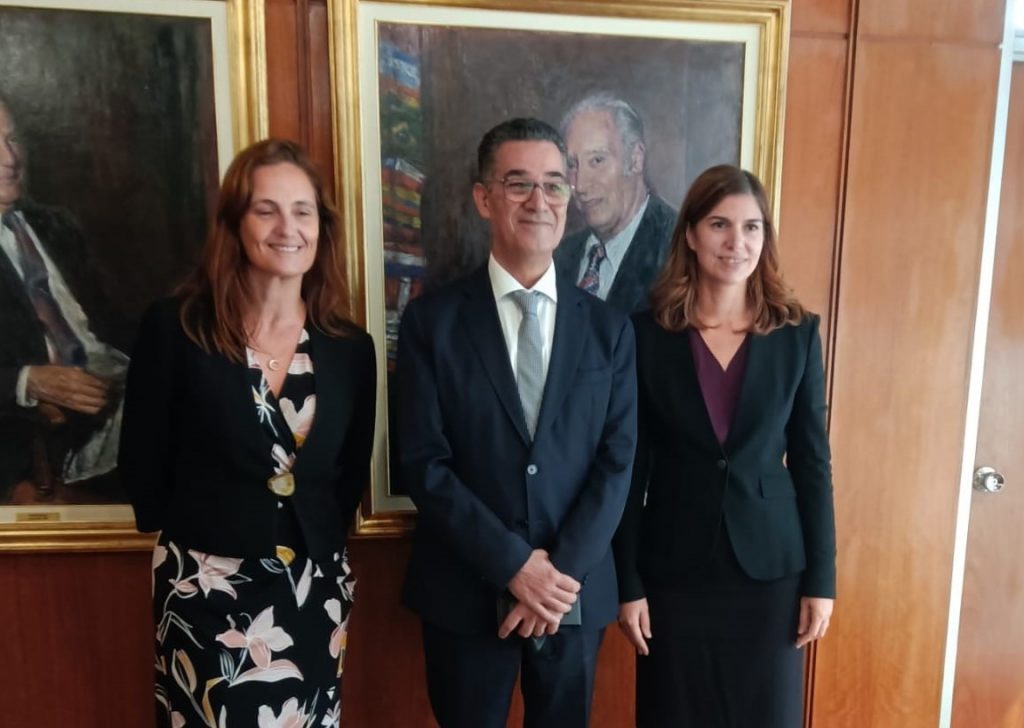 The Executive Director thanked the Uruguayan officials for their invitation to visit Uruguay and for the hospitality of the Ministry's protocol services. The meeting focused on the plan to develop the Uruguayan olive sector and the country's ambitions to equip itself with the appropriate technology to achieve this objective, in particular through:
* boosting productivity
* promoting consumption
* expanding olive-growing areas
* installing type B and C physico-chemical analysis laboratories
* improving quality
* setting up a germplasm bank.
The Executive Director made proposals to this effect and assured the Uruguayan party that the Executive Secretariat would be available to provide technical support through its expertise and assistance.   At the multilateral level, the Uruguayan party considered opening up channels of cooperation between the IOC and Mercosur.
At the end of the meeting, gifts were presented to the Uruguayan authorities and souvenir photos were taken to commemorate the meeting.