Table olives – Provisional figures for the 2020/21 crop year and estimates for 2021/22
The provisional figures for production in the 2020/21 crop year point to 2 661 000t of table olives, down 10.1% on the previous year. Among IOC member countries, Spain produced 20.5% of the world's table olives, with a volume 19.3% higher than the previous year. Egypt produced 18.8% of the total, which is 23.1% less than it produced in the 2019/20 crop year.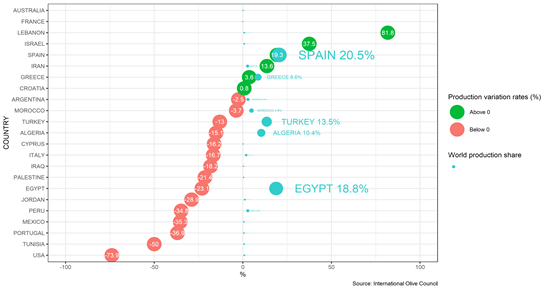 Graph II – Table olive production growth (2020/21-2019/20) and production share (2020/21)
Estimates for the 2021/22 crop year point to a 7% increase with production reaching 2 846 500t. Consumption is set to rise by 1.2% compared to the 2020/21 crop year.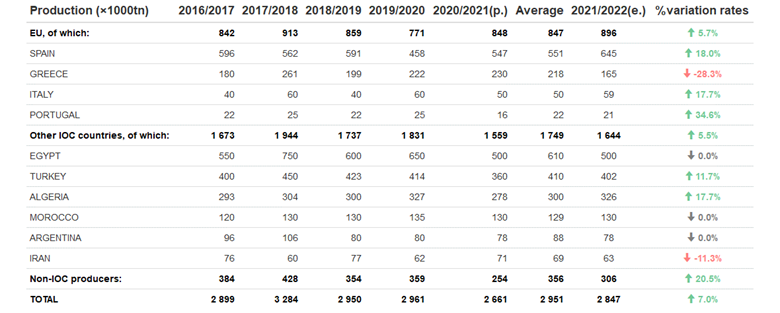 Table II – Table olive production