A study to be published by the IOC at the end of July outlines the profile of people who deal with and use olive oil. The findings are interesting and certainly open up a whole new debate on the sector.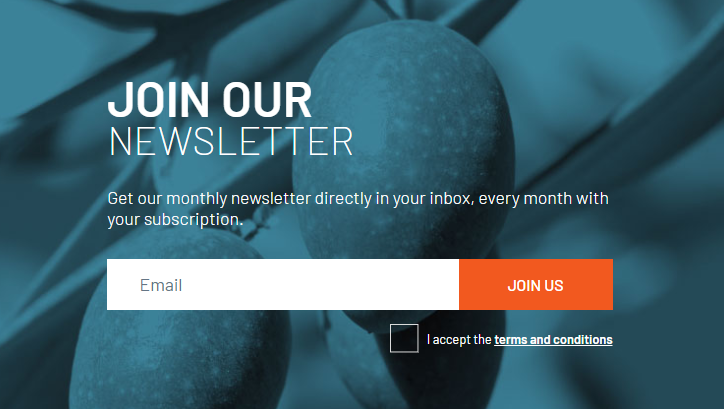 Those who deal with and talk about olive oil are positive people. This is the first surprising finding of a study by the IOC which will be published in the July 2021 issue of the newsletter.
The study analysed consumers' feelings towards olive oil in various countries through content shared on one of the most popular social media networks. The results show that people who talk about the product online are more trusting and prone to virtuous and positive behaviours.
Extra virgin olive oil is increasingly a product that unites consumers and creates positive reactions among them. People who talk about olive oil talk about health and flavours and evoke a sense of identity, tradition and passion.
Given the positive viral effect this product has, we should all help promote its consumption worldwide; it would certainly make a tastier and healthier world.
See you for the next IOC newsletter.
Huile d'olive : des mots magiques
Une étude qui sera publiée par le COI à la fin du mois de juillet décrit le profil des personnes qui utilisent les mots « huile d'olive ». Le tableau qui se dessine est intéressant et ouvre certainement un tout nouvel horizon avec des arguments à explorer.
Madrid – Qui prononce souvent les mots « huile d'olive » est presque toujours une personne positive. C'est ce qui ressort des premières conclusions d'une étude réalisée par le Conseil oléicole international qui sera publiée dans le prochain numéro de la Newsletter du COI, le n° 165 de juillet 2021.
L'étude analyse le sentiment généré par l'huile d'olive chez les consommateurs de différents pays à travers les textes des messages publiés sur l'un des principaux réseaux sociaux du monde. Des résultats, émerge le profil d'un consommateur qui exprime la confiance et qui est davantage prédisposé à un comportement vertueux et positif. En pratique, qui prononce plus souvent les mots magiques « huile d'olive » est une personne optimiste et positive.
L'huile d'olive vierge extra est de plus en plus considérée comme un produit qui unit et crée des réactions positives parmi les consommateurs qui l'utilisent. Qui dit « huile d'olive » prononce des mots qui font du bien et qui évoquent l'identité et les saveurs, les traditions, la santé et les passions.
Compte tenu de cet effet viral positif, augmenter la consommation d'huile d'olive rendra le monde plus savoureux et plus sain !
Rendez-vous dans la prochaine Newsletter du COI. Pour vous abonner gratuitement, suivez les instructions sur notre site web www.internationaloliveoil.org.