From 20 years of Pandolea in Italy, to Women in Olive Oil in the US, the Arab and Jordanian Olive Oil Women's Network makes its debut at Expoliva 2021
On the invitation of the IOC, Eng. Nehaya Al-Muhaisen, the Chair of the Arab and Jordanian Olive Oil Women's Network; Ms Sawsan Mrad, the Chair of the Tunisian Olive Oil Women's Network; and Dr Imene Trabelsi, vice-chair of the international women in olive oil network, attended Expoliva 2021 to present the association for women in olive oil for the first time.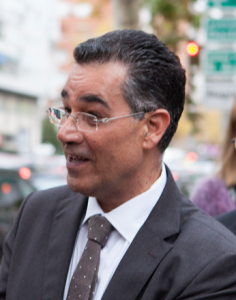 An olive oil trade fair in Jaen, the world hub of olives and olive oil, they took part in the various events and in the meeting of the Advisory Committee. They were joined by the director of the exhibition, the Ambassador of Tunisia in Spain and many official figures, stakeholders, producers and representatives from Committee Member States.
They discussed the establishment of the Arab women's network for olive oil, its achievements and the close collaboration it enjoyed with Pandolea, a veteran women's olive oil association based in Italy. Together, they are striving to bolster women's involvement in the olive sector and raise awareness of the importance of expanding consumption and improving quality. The representatives of the women's networks were honoured at the exhibition, in the presence of the Executive Director of the IOC, Abdellatif Ghedira.