On 8 June 2022, during the plenary of the 115th session of the Council of Members in Amman, Jordan, Executive Director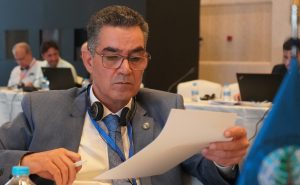 Abdellatif Ghedira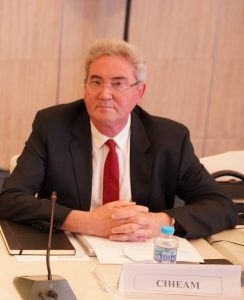 and Placido Plaza Lopez, Secretary General of the International Centre for Advanced Mediterranean Agronomic Studies (CIHEAM), signed an amendment to improve the cooperation agreement signed in Tunis on 15 July 2016. This amendment bolsters the conditions and priorities for cooperation between the two intergovernmental bodies.
According to the amendment, the Parties agree on the following:
Areas of cooperation
To promote technical cooperation and research and development in the olive sector by encouraging the collaboration of national or international, public or private organisations and/or entities;
To encourage technology transfer through training activities in areas related to the olive sector by organising international, regional and national activities;
To mobilise the respective scientific and technical expertise to implement studies, research or development projects;
To share information and knowledge on the olive sector and to participate in the promotion of each Party's activities within their respective Member States and networks;
To contribute respectively to the events organised (seminars, conferences, etc.) and the publications produced.
Priority activities
To organise and participate in technical seminars of importance to the sector, in particular concerning emerging olive diseases and the management of Xylella fastidiosa;
To develop and implement specialised distance learning and doctoral mobility programmes;
To develop specific actions to promote the socio-economic inclusion of women and young people in the olive sector;
To help strengthen regional structures and initiatives to promote and support the olive sector;
To elaborate a regional report on the olive tree and the olive sector in the Mediterranean region;
To develop technical guides for the sector.