The future of the IOC and the prospects of expanding the International Agreement on Olive Oil and Table Olives are at the centre, along with other highly topical issues, of a programme of official meetings between the Executive Secretariat's senior officials and the representatives of IOC member countries. First and foremost, with the European Union, the main supporter of the International Agreement and the main contributor to the budget of the Organisation.
In this framework of meetings, the Executive Director, Abdellatif Ghedira, and the Deputy Executive Director, Jaime Lillo, were welcomed at the Directorate General for Agriculture and Rural Development (DG AGRI) headquarters in Brussels to prepare the forthcoming 115th session of the Council of Members, which will be held in Amman on 8 June 2022, and to discuss the future of the IOC and the new guidelines of the intergovernmental body.
The senior officers of the IOC first met with the head of the European Union delegation to the IOC, Ms Caroline Jeandin, and Ms Dyanne Bennink as well as their respective teams. They discussed technical matters and the requests for accession to the International Agreement by new countries such as Saudi Arabia and Azerbaijan, and the results of the Executive Director's recent diplomatic visit to Latin America, where he met representatives of the governments and industries of Uruguay and Argentina.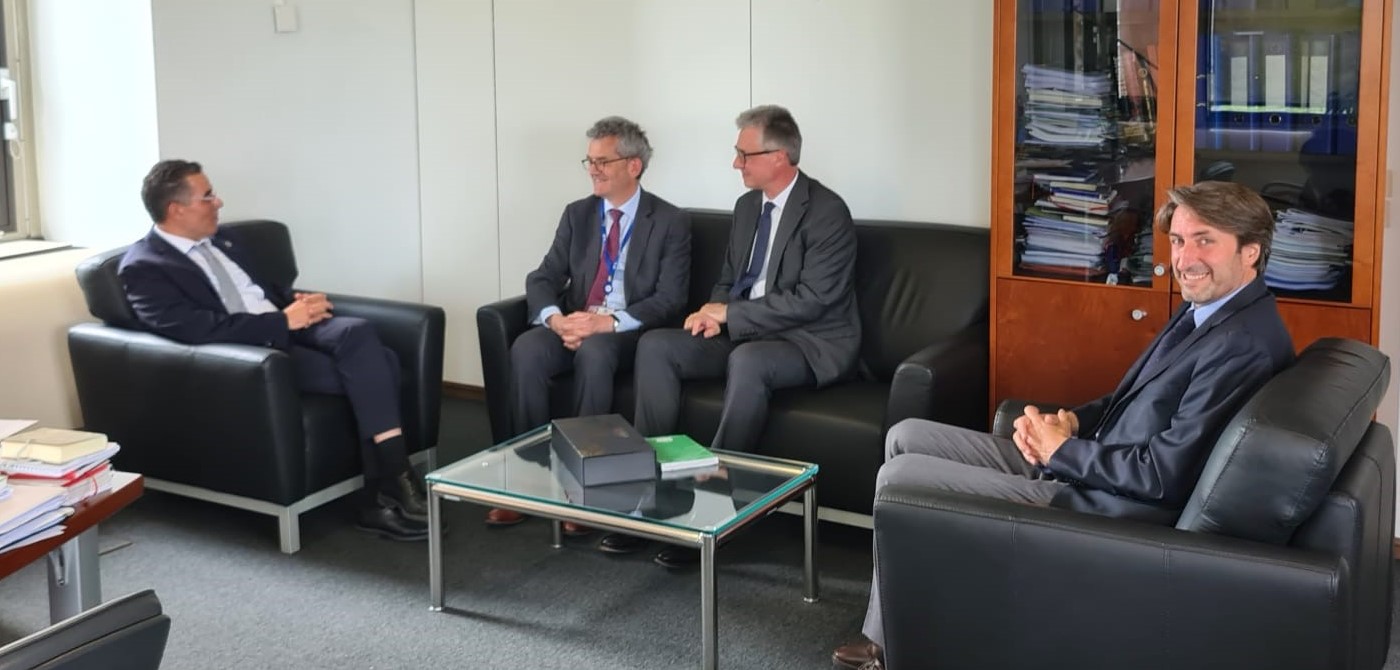 The work continued with a meeting with the Deputy Director General of the DG AGRI, Mr Mickael Scannell and the Director of Resources, Mr Georg Haeusler, with whom Mr Ghedira and Mr Lillo continued a wide-ranging discussion on the future of the IOC, trends in the world olive oil market and the challenges to consider  in the forthcoming International Agreement.
This meeting, the first face-to-face one after two years of pandemic, was characterised by the mutual recognition of the achievements made so far.