Good news for the world olive sector: according to data published by the IOC, olive oil consumption has grown faster than production over the last three crop years (2019/20, 2020/21 and 2021/22). It is set to reach about 3 215 000 tonnes this year, although the data is not definitive.
This is the first time that such a trend has been observed over three consecutive crop years, let alone during two years of a pandemic. 'The increase in consumption is positive,' said Executive Director Abdellatif Ghedira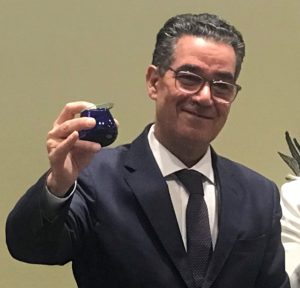 in a recently published note. 'It shows how consumption reflects changes in consumer lifestyles. Covid-19 has changed our behaviour and consumers have shifted to purchasing better quality products, which has also led to an increase in the value of trade globally.'
According to the production forecasts of the member countries processed by the IOC Executive Secretariat, world olive oil production in the current crop year (2021/22) should reach nearly 3 100 000 tonnes, or slightly less compared to the two previous crop years. However, although globally stable during the last two crop years, consumption has not been affected by this slight drop in production.
There is also a slight increase in imports in 2021/22 to 1 211 000 tonnes and an increase in exports from 1 100 000 tonnes in 2020/21 to 1 189 000 tonnes this year.
The USA and the EU contribute almost 50% of world olive oil imports, with 34% and 15% respectively, while Brazil takes 9%, Japan and Canada both 5%, China 4%, Australia and Russia 3% and Mexico 2%.
Further information are available on this link: https://www.internationaloliveoil.org/what-we-do/economic-affairs-promotion-unit/