On 19 October 2022, the International Olive Council (IOC) held an event at an emblematic venue in Sydney to launch the Australia promotion campaign.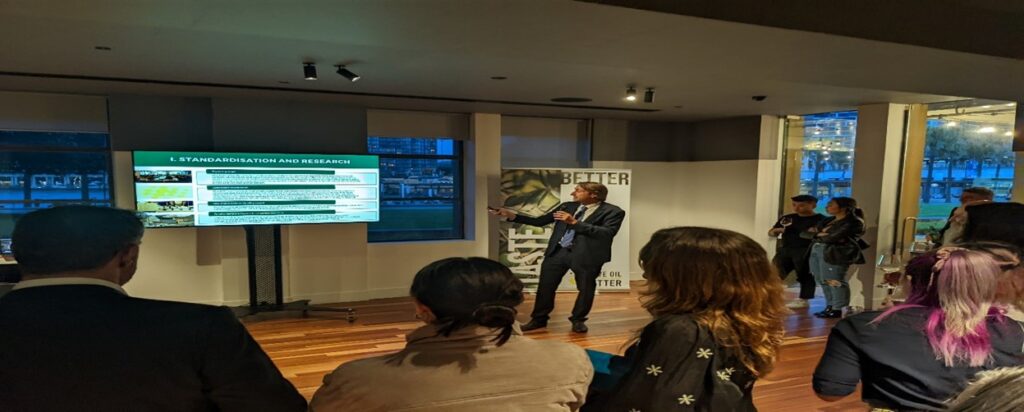 The three-year campaign is part of a worldwide initiative to bring countries like Australia closer to the IOC, aiming to boost consumption and consumer trust. On the campaign, the IOC will present the IOC standards and discuss how to implement them, as well as promote olive oil and its benefits.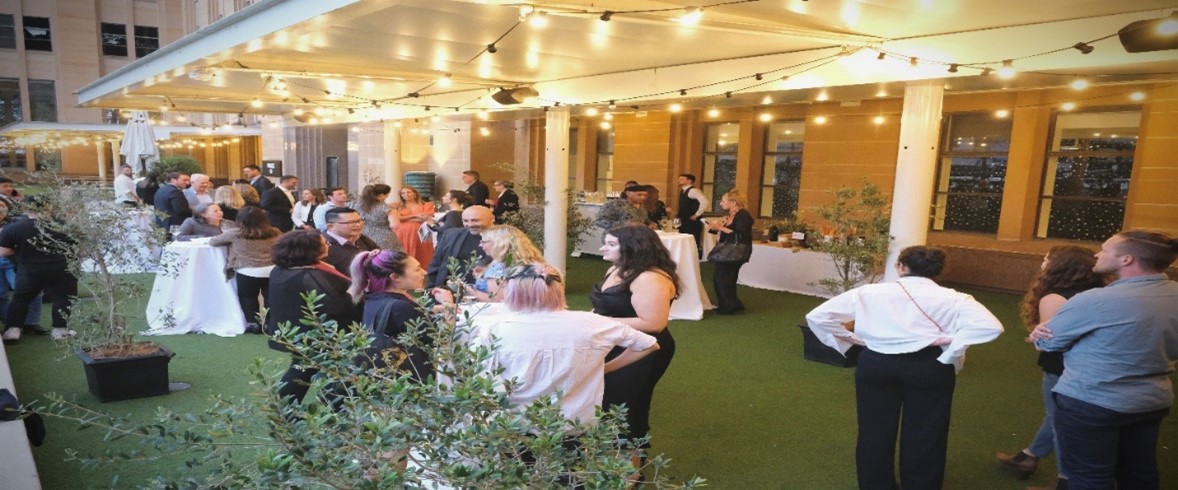 With the reveal of the campaign's key messages and tagline, an exciting new journey has begun to spread the good word on olive oil.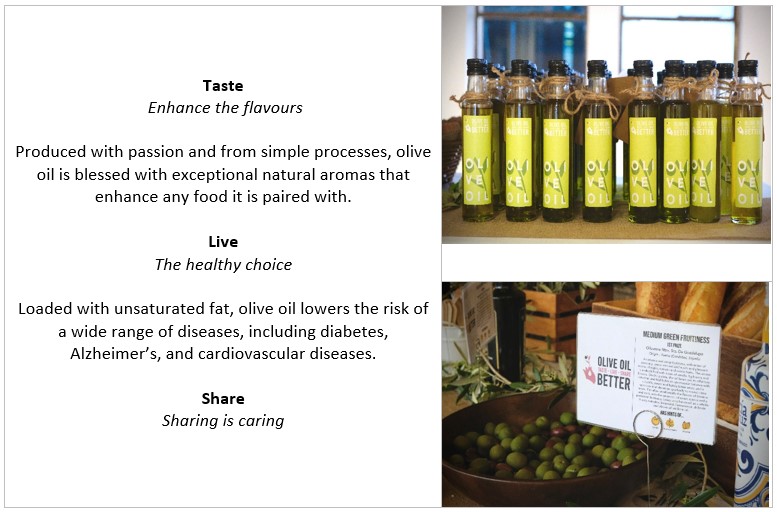 The campaign has two important targets:
B2B marketing, to reach policymakers in charge of olive oil trade and production as well as local producers, national associations and their members, distributors and other industry players.
B2B2C marketing, to reach universities and specialised institutions, opinion leaders/influencers (doctors, scientists, health and beauty journalists, food and gastronomy journalists, writers, famous personalities, chefs, bloggers, etc.) decision-makers (retail and food services), chefs and cookery schools.
The Head of the Promotion Department of the IOC, Imene Trabelsi, pointed out that the campaign will combine theoretical and practical courses to raise awareness about the health benefits of olive oil and promote IOC standards to key stakeholders in Australia.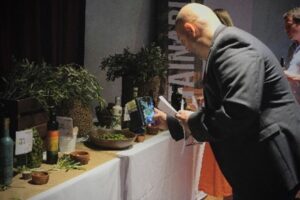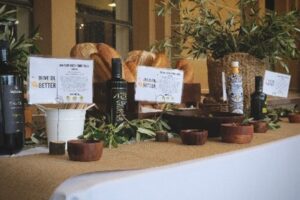 At the campaign launch event, Deputy Executive Director Jaime Lillo gave a presentation on the IOC's mission, its main activities and standards, and trends in the olive oil market. He also introduced the IOC's Mario Solinas Quality Award and how it adds value to olive products.
Sopexa Country Manager Marion Chazel introduced the promotion campaign. Entitled TASTE-LIVE-SHARE BETTER, this is an inclusive campaign that aims to reach various actors through a series of sensory courses given by industry officials and media representatives to showcase seasonal recipes using olive oil. Over the three years, the campaign will team up with a variety of renowned chefs and knowledgeable nutritionists and will culminate in an olive oil week in partnership with several prestigious culinary institutions.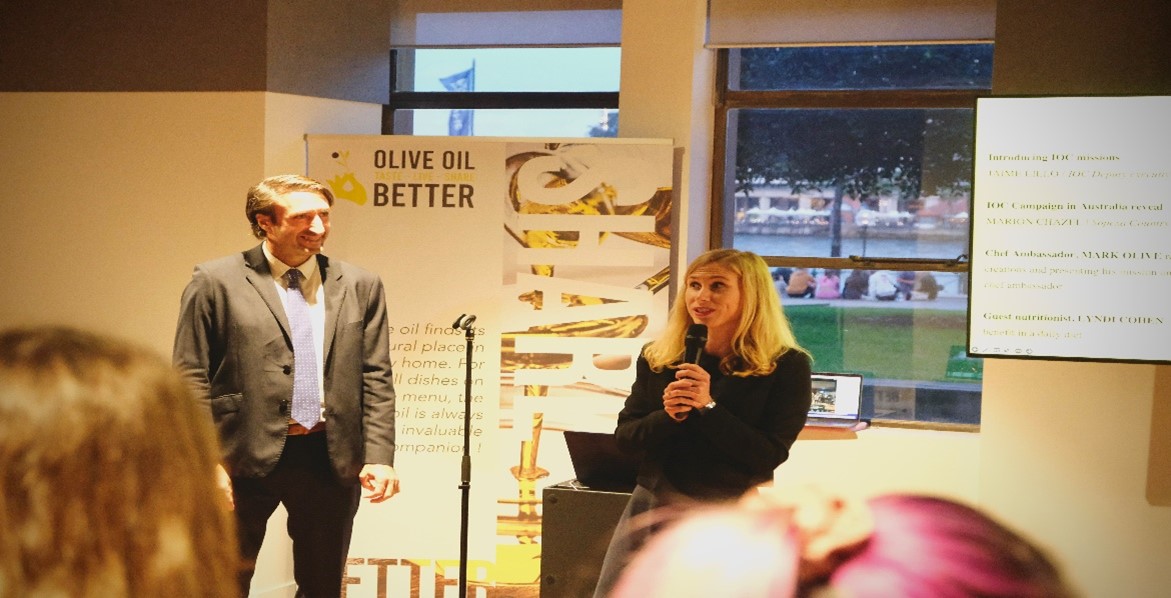 Connecting industry experts with the Australian community, chef ambassador Mark Olive, also known as the 'Black Olive', prepared three canapés using olive oil in clever and unexpected ways. Guests also had the pleasure of tasting samples of winning olive oils of the Mario Solinas Quality Award across different tasting stations.
Lastly, guest nutritionist Lyndi Cohen gave a presentation on the benefits of olive oil in our everyday diet.