The 128th issue of Olivae, the official magazine of the IOC, will be entirely dedicated to olive growing in Uruguay. The Council of Members approved the decision to spotlight the country at its 112th session and the College of Senior Officials gave it the go ahead. The magazine, which has been published digitally for several years, is totally free of charge and will be translated into the five official languages of the Organisation: Arabic, French, English, Italian and Spanish. Olivae 128 will be available to the entire olive-growing world from the end of November 2021.
The Executive Secretariat set up an editorial committee in Montevideo, made up of the experts Maria Noel Ackermann, and Leidy Gorga Borges in coordination with Santiago Mastandrea of the Uruguayan Embassy in Madrid, who are coordinating and producing the content. A valuable reference tool, the issue will provide consumers and experts from all over the world with a better understanding of the frontier of olive growing in the southern hemisphere.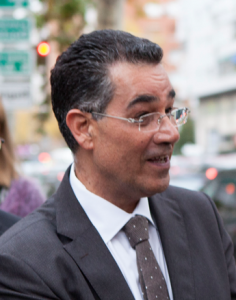 The editorial was written by Abdellatif Ghedira, the Executive Director of the IOC.
He wrote that Uruguay is 'a strong supporter of the International Agreement on Olive Oil and Table Olives 2015, and sits with conviction and voting rights alongside its fellow members of the International Olive Council'.
The preface was written by Fernando Mattos Costa, the Uruguayan Minister of Livestock, Agriculture and Fisheries, who added 'the main strength of Uruguayan olive oil is its quality. This integrated chain works vertically, applying high quality standards at the productive and industrial level, as well as using the latest technology".
The magazine will be launched in Tbilisi during the 114th session of the Council of Members in November 2021. A similar ceremony will follow in Montevideo, at a major trade fair dedicated to the Uruguayan olive sector.
You'll be able to find the magazine here https://www.internationaloliveoil.org/publications/ alongside all other IOC publications, including books, catalogues and encyclopaedia available to download for free. Enjoy!