EGYPT: STANDING ON THE SHOULDERS OF GIANTS. Here is the latest issue of the official magazine of the IOC.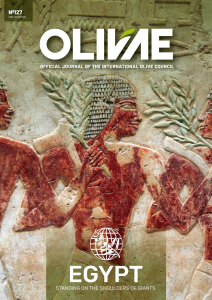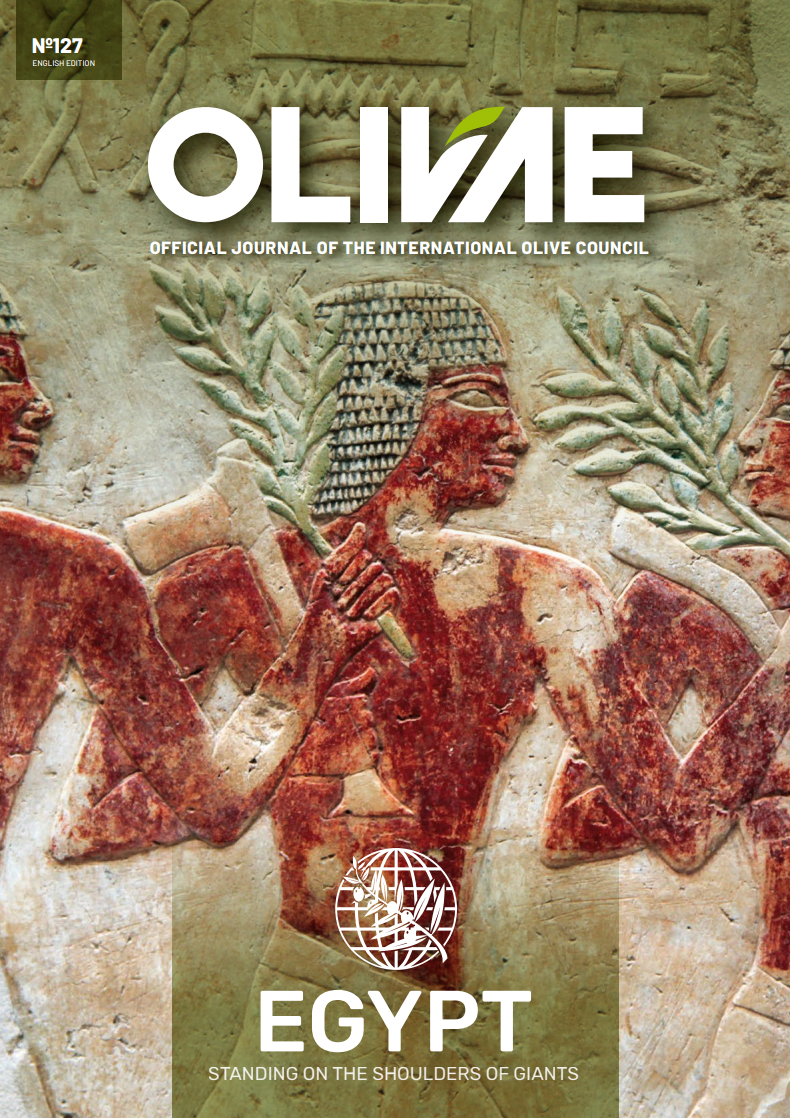 In this year's issue of OLIVAE, we welcome Egypt, a country with a long and rich history, and one of the first to sign the International Agreement on Olive Oil and Table Olives.  Egypt worked in perfect harmony with the Executive Secretariat when it held the chair of the International Olive Council in 2019, and our member countries wanted to dedicate this issue to a country that has always been a key player in the international olive sector.
The pandemic that shook the world in 2020 had no impact on the editorial committee the Executive Secretariat set up in Cairo. A dedicated committee of prestigious scientists worked hard to bring you this issue, and we give thanks to the authors.
Together, they created an editorial product of great cultural value. Through the quantity and quality of the content, issue 127 will be an indisputable source of information for the global community. Egypt's figures are significant, unique and above all promising for the years to come and there are things in this issue that will surprise you.
The magazine is already available and free of charge on our website at https://www.internationaloliveoil.org/product/olivae-127-english-edition/
In the coming weeks it will also be possible to download the other versions in Arabic, French, Italian and Spanish free of charge.
Enjoy!