Executive Director Abdellatif Ghedira and Juan Gómez Ortega, Rector of the University of Jaén (UJA), are pleased to invite you to the latest OLEA meeting on 24 May 2022. See below for more details.
The UJA is in the province of Jaén (Spain), which is the biggest producer of olive oil in the world.
To foster the joint participation of researchers, SMEs, public administrations, universities and research institutes on the olive sector, the UJA International Projects Office (OFIPI) has created the OLEA Initiative, which started in Brussels on 29 June 2017 (OLEA R&I Project Info & Networking Event) with the help of the SOST Office. The initiative was created in collaboration with the UJA Institute of Research in Olive Groves and Olive Oils (plus the expertise of the UJA Advanced Research Center in Earth, Energy and Environmental Sciences).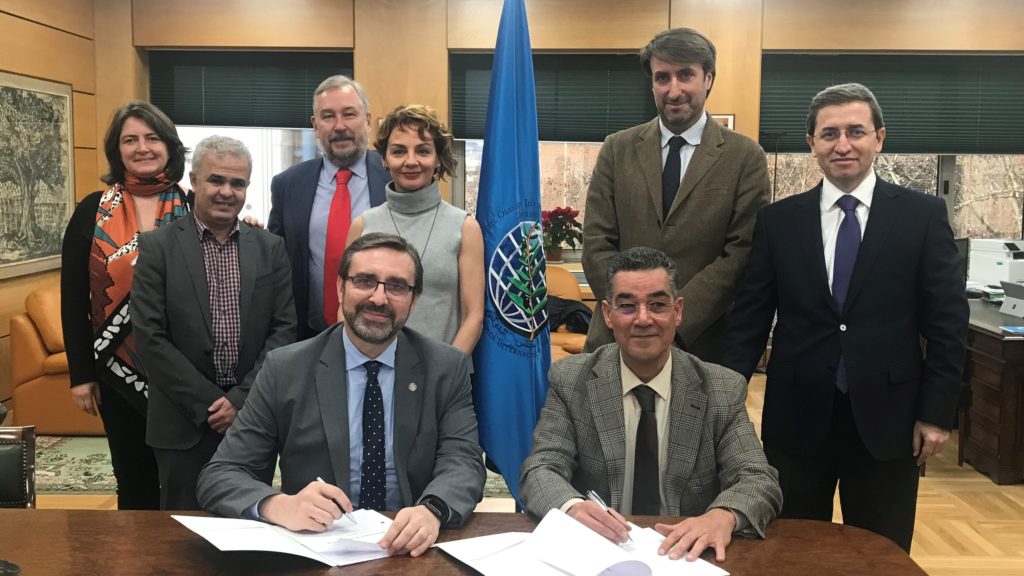 Following the success of the first meeting, the UJA hosted a second meeting on 25 January 2018 (OLEA R&I Project Development day) with over 100 participants. In December 2019, a meeting was held at the UJA with companies from Jaén . The IOC endorsed this initiative by signing a Memorandum of Understanding with the UJA on 13 January 2020.
The third OLEA International Project Networking Event took place online due to the pandemic. This virtual event was divided into two sessions: session 1 was held from 26 to 28 May 2020, and session 2 from October 2020 to April 2021. Now, in 2022, we are happy to announce that a new OLEA meeting called 'Fighting climate change in the olive sector' will take place on 24 May 2022 at IOC headquarters in Madrid.
The agenda and the link to register (to follow the presentations online) can be found below.
https://www.ujaen.es/servicios/ofipi/olea-initiative
https://docs.google.com/forms/d/1mWMykd1g_41maPdOJw8Yf5EUbefh_0Cgjd-O42r2sR8/edit?usp=sharing