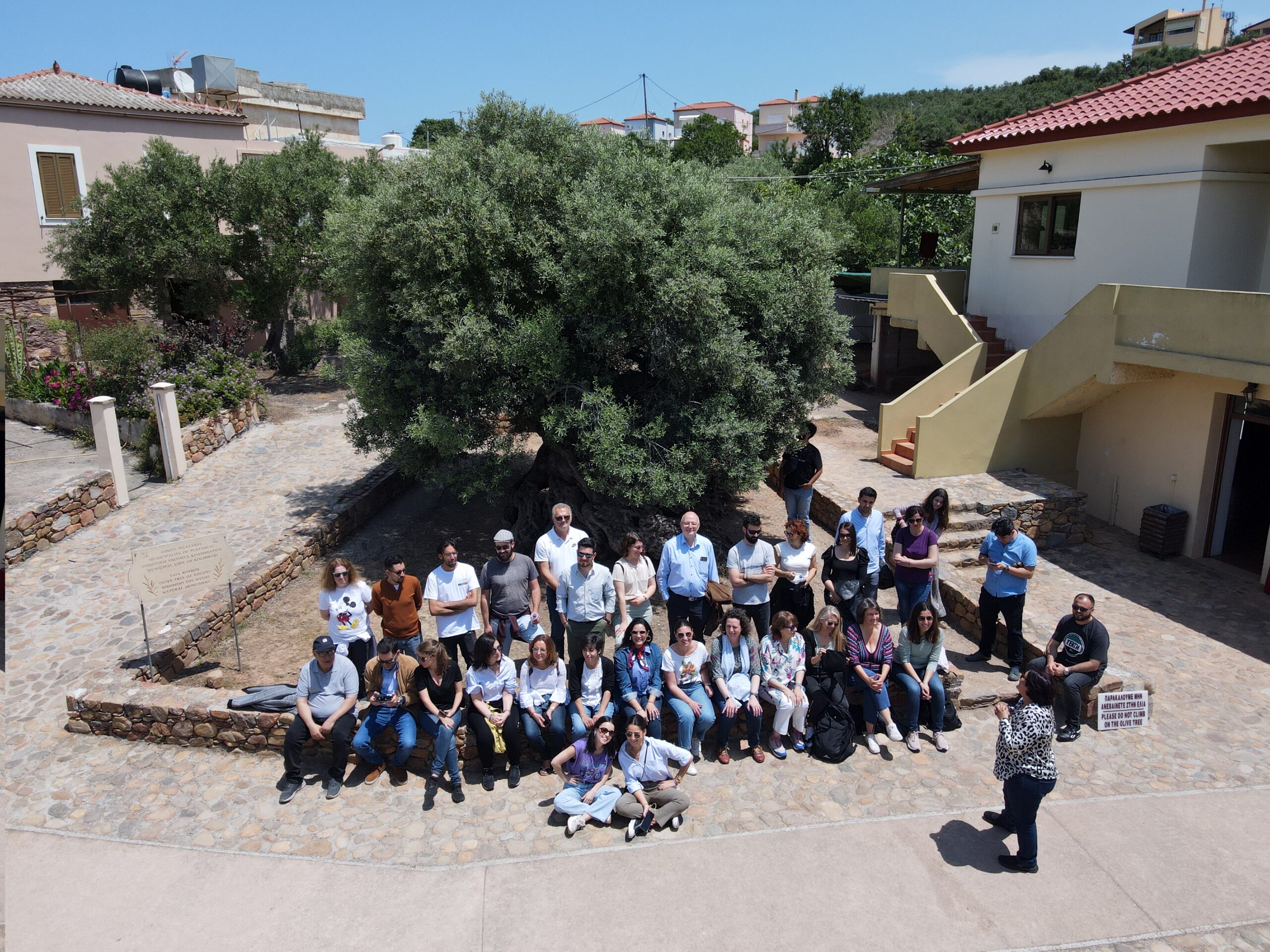 The Sixth Consortium Meeting of the GEN4OLIVE project took place from 10 to 13 May 2023 in Chania, Crete (Greece). Hosted by the  Institute of Olive Tree, Subtropical Crops and Viticulture of the Hellenic Agricultural Organisation  (ELGO-DIMITRA) and by Georgios Koubouris, responsible for the project, the event counted with the presence of the International Olive Council's (IOC) Lhassane Sikaoui, Head of the Olive Growing, Olive Technology and Environment Unit, and Catarina Bairrao Balula, Head of the Technical Cooperation and Training Department, as well as all other project stakeholders.
The meeting was opened by the project coordinators, Conchi Muñoz-Díez and Hristofor Miho, followed by the presentation of the project's state of implementation by the Work Package (WP) leaders.
The project is organised in the following WPs: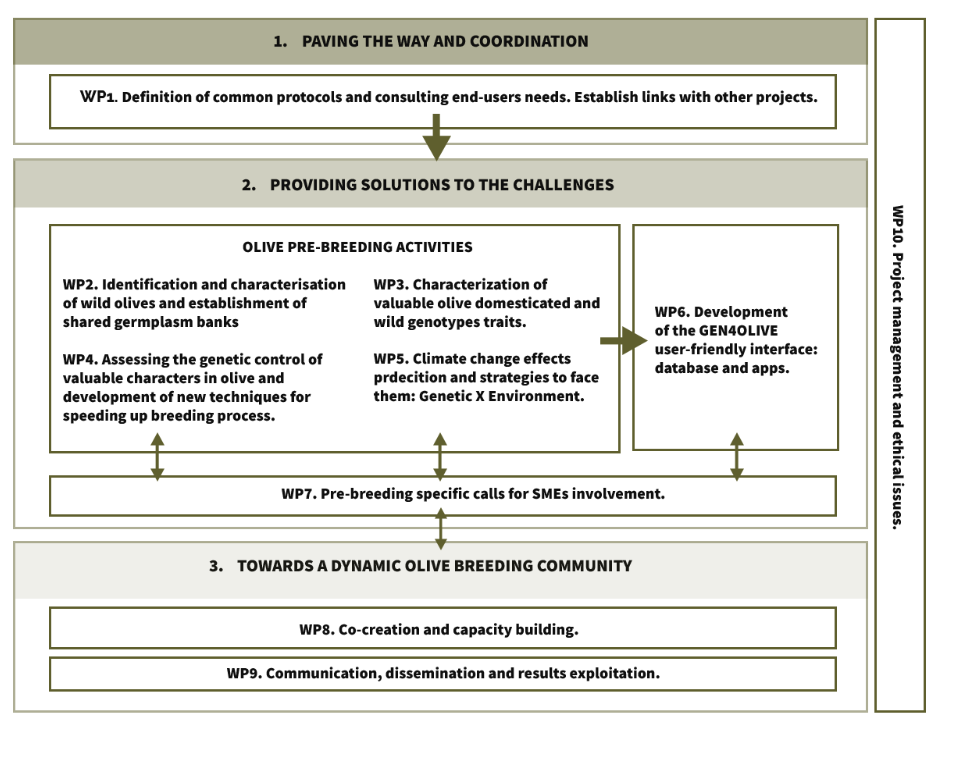 The meeting constituted an opportunity for the project attendees to obtain an overview of the implementation of the WPs during the last months, discuss difficulties and proposals to solve them, as well as schedule priorities for the upcoming months.
The following progress milestones were achieved throughout the project's first years of implementation:
Comprehensive evaluation under common protocols of approximately 500 olive varieties on more than 15 agronomic traits related to the yield and resistance of said varieties to different biotic and abiotic stresses, as detailed in the project.
Preliminary results related to the environmental effect of climate change on the most important olive tree traits.
Technological advances for varietal and disease identification through image analysis.
Launch of a call for projects for the involvement of companies in the genetic improvement of the olive tree.
The meeting also entailed visits to the ELGO DIMITRA Germplasm Bank, the Terra Creta Olive Mill, the Botanical Garden and Park, and to an olive grove of the LIFE Olivares Vivos+ project, among other places.