Abdellatif Ghedira, the Executive Director of the IOC, and Mounir Fourati, the Head of the External Relations Department, met with representatives of the Argentinean Olive Oil Federation, which unites the country's provincial associations, on 12 April 2022. The head of the Argentine delegate to the IOC, Sofia Tagarelli, also attended the meeting.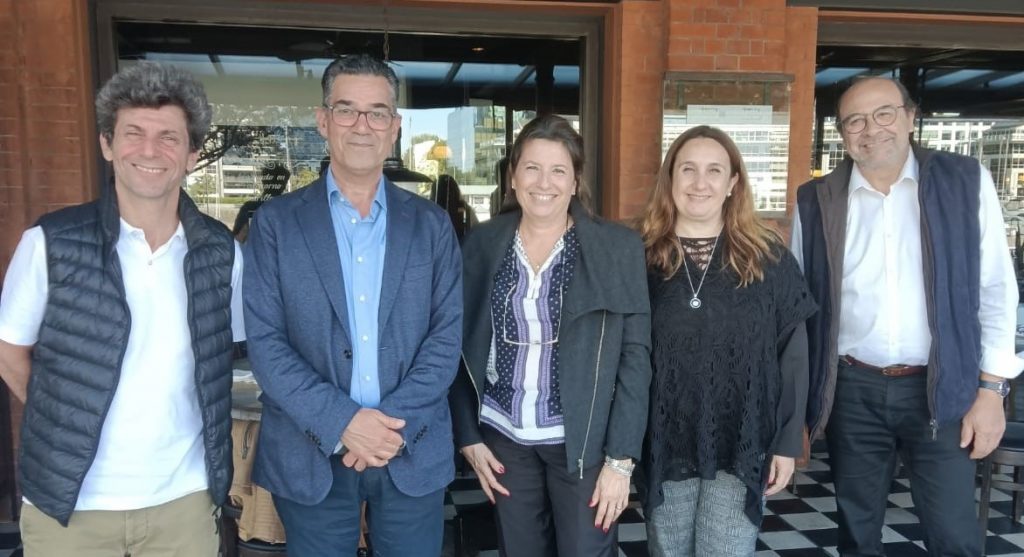 The Executive Director congratulated the Federation, the major olive oil producers and processors for their efforts to share the Argentine product, not only in the region but also worldwide. The quality of production heralds a bright future for Argentina's olive oil, although local consumption remains the weak point, he added.
The meeting allowed for a better understanding of the sector and its strengths, which are the lagging production compared to the northern hemisphere and the quasi-monopoly on exports, but also areas to be improved, such as productivity and consumption.
Several topics were discussed, including the inclusion of the Arueca variety in the World Catalogue, the recognition of the international status of the national germplasm bank, the creation of a Mario Solinas competition for quality specific to the southern hemisphere, which could take place separately, after the harvest, and whose rules will be set after consultation with experts and the agreement of the Council of Members.
The Executive Director invited the representatives of the Advisory Committee to present their region-specific suggestions at the next meeting of this Committee, which will be held in June 2022 in Jordan.
At the end of the meeting, souvenir photos were taken and the parties undertook to continue discussions on matters of interest.