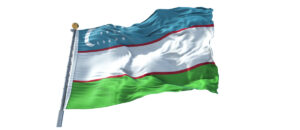 The International Olive Council is hosting the diplomatic flag-raising ceremony for Uzbekistan and the inauguration of the Garden of Peace at the Council's headquarters in Madrid on Friday 2 December.
This ceremony will start at 11:30 with opening speeches by Abdellatif Ghedira, Executive Director of the International Olive Council and Khaled Hanifet, President of the IOC and Minister of Agriculture of Jordan, and the event will be closed by Elyes Hamza, Minister of Agriculture of Tunisia, and Luis Planas, Minister of Agriculture of Spain.
Numerous authorities will participate in this event which will bring together all IOC member countries, as well as representatives of two future member countries: Azerbaijan and Saudi Arabia. Officials from the IOC Executive Secretariat will also be present to welcome Uzbekistan, the latest country to have acceded to the 2015 International Agreement on Olive Oil and Table Olives. Uzbekistan has been a member of the IOC since August 2021 and its flag will be officially raised alongside the flags of the other member countries of the International Olive Council.
First of all, at 11.45 a.m., we will have the speech of Jakhongir Ganiev, Ambassador of Uzbekistan as a new member country of the International Olive Council.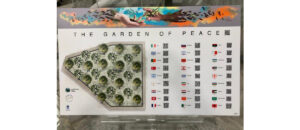 The Garden of Peace, a garden featuring olive trees from all IOC member producing countries, will be presented at 11:55 by Francesco Serafini, President of The Garden of Peace association.
This will be followed by speeches by Hala Keyrouz, Dean of the Arab ambassadors, and Malek E Otalla Twal, Ambassador of the Arab League.
The Uzbekistan flag-raising will take place at 12:30 and will be followed by the inauguration of the IOC's Garden of Peace, where the Ambassador of Cyprus, Helena Mina, the Ambassador of Libya, Walidd B D Abuabdallah, and the Minister of Agriculture of Jordan, Khaled Hanifet, will plant an olive tree of a variety indigenous to their respective countries.
Participants will be invited to an Uzbek gastronomic tasting at 13:00.