The 57th meeting of the Advisory Committee is underway in Tbilisi. Chaired by Georgia, the event takes place a day before the 114th session of the Council of Members. This is the first post-pandemic meeting held in a hybrid format: some olive oil delegates are attending face-to-face, from the capital of Georgia, and others are attending virtually, from around the world.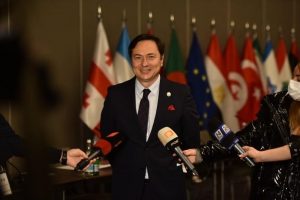 The meeting was opened by the Chair of the International Olive Council, George Svanidze, followed by welcome addresses by Executive Director Abdellatif Ghedira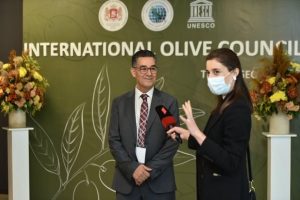 and the Chair of the Advisory Committee, Ali Ben El Hadj M'Barek. The Deputy Executive Director responsible for administrative and financial matters, Mustafa Sepetçi, was also present. Jaime Lillo, the Deputy Executive Director responsible for operational activities, gave a presentation on two topics of particular interest to the sector: the NutriScore issue, and the revision of the international Codex Alimentarius standard.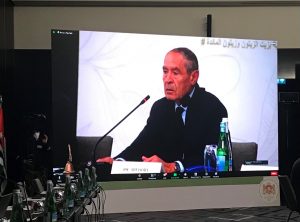 The event continued with presentations from the Operational Units – Standardisation and Research, Technology and Environment, Economics and Promotion – and on the horizontal support activities implemented by the IOC Observatory. Observers and representatives of the world olive oil sector complemented the items on the meeting's agenda, providing the Executive Secretariat with excellent food for thought for the subsequent debate in the Council of Members.
Le Comité consultatif aborde des questions importantes pour l'avenir du secteur  
Tbilissi (Géorgie) – La réunion 57e du Comité consultatif du COI a lieu à Tbilissi sous la présidence de la Géorgie et précède d'un jour les travaux de la 114e session du Conseil des Membres. Il s'agit de la première réunion postpandémie à être convoquée dans un format mixte : en présentiel, depuis la capitale de la Géorgie, et à distance, avec des délégations du secteur de l'huile d'olive connectées du monde entier. Les travaux ont été ouverts par le discours du président du Conseil oléicole international, George Svanidze, avant l'intervention du Directeur exécutif du COI, Abdellatif Ghedira, et du président du Comité consultatif, Ali Ben El Hadj M'Barek. Le Directeur exécutif adjoint responsables des questions administratives et financières, Mustafa Sepetçi,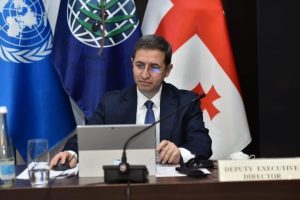 était également présent. Jaime Lillo,
le Directeur exécutif adjoint responsable des aspects opérationnels, est intervenu dans sa présentation sur deux sujets d'un intérêt particulier pour le secteur : la question du Nutriscore et celle de la révision de la norme internationale du Codex Alimentarius.
Les travaux se sont poursuivis avec la présentation des rapports des Unités opérationnelles – Normalisation et Recherche, Technique et Environnement, Économie et Promotion -, et des activités de soutien horizontal mises en œuvre par l'Observatoire du COI.
Les interventions des observateurs et des représentants du secteur mondial de l'huile d'olive ont complété les points inscrits à l'ordre du jour de la réunion, offrant au Secrétariat exécutif une excellente matière à réflexion pour le débat ultérieur au sein du Conseil des Membres.