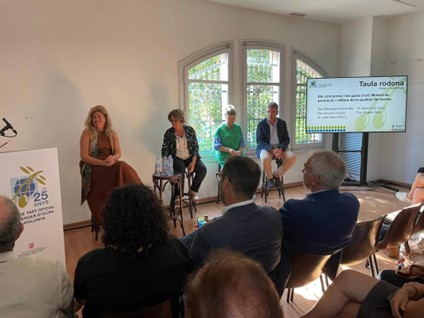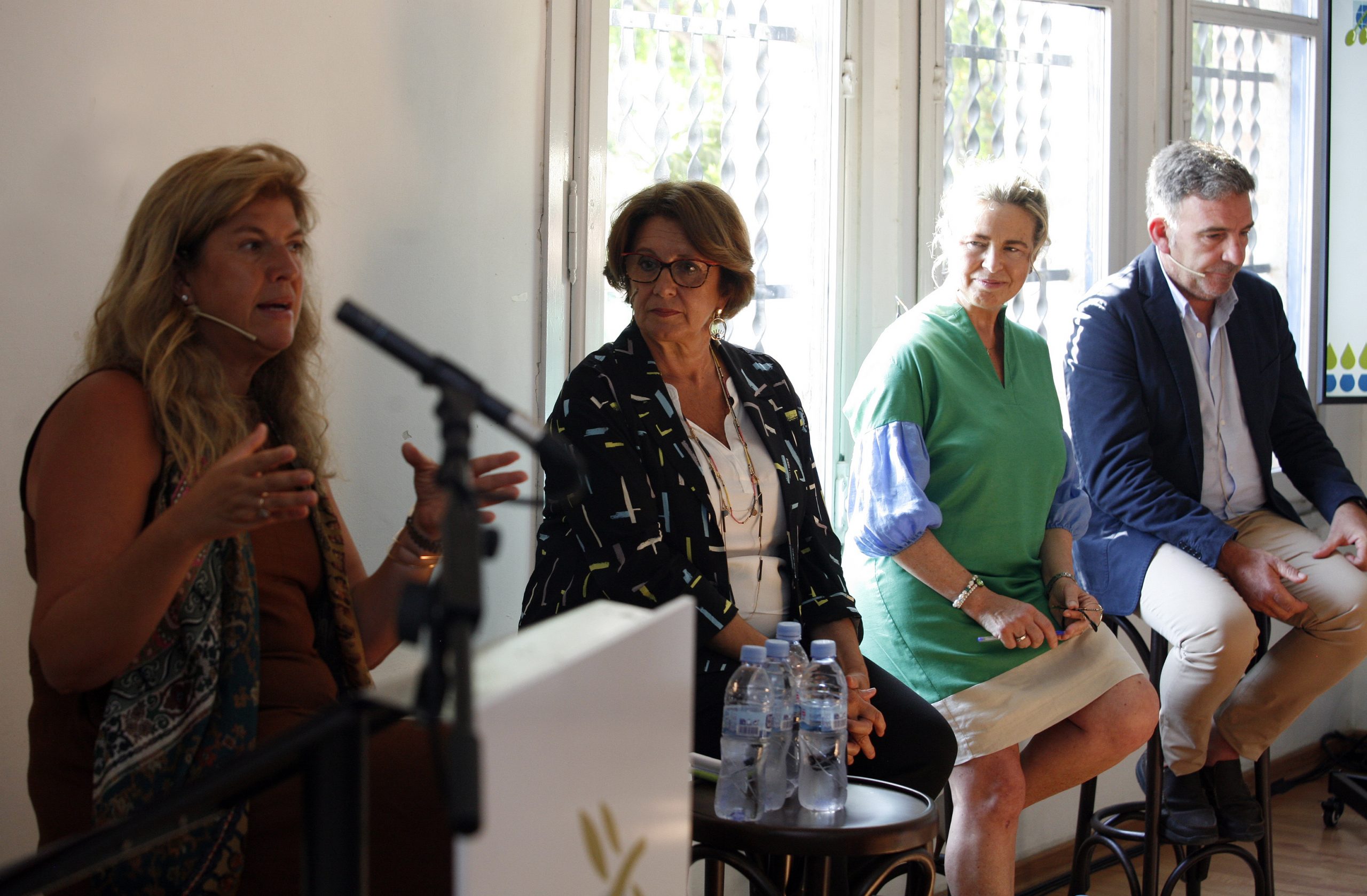 As part of the celebrations to mark the 25th anniversary of the Official Tasting Panel of Virgin Olive Oils of Catalonia, Head of the Standardisation and Research Unit Mercedes Fernández Albaladejo represented the Executive Secretariat at an event in Reus on 21 July 2022.
The official tasting panel of Catalonia was one of the first to be recognised by the IOC in 2000 and has kept its recognition since then. The current panel leader, María Àngels Calvo Fandos, is an IOC expert in organoleptic assessment and a member of the international panel for the 22nd edition of the Mario Solinas Quality Award.
Several representatives of the Spanish olive oil sector took part in the event. Mercedes Fernández Albaladejo presented the IOC's activities in the field of standardisation and research, mainly the IOC's work on organoleptic assessment, the recognition and harmonisation of panels, the Mario Solinas Quality Award and granting institutional patronage for national competitions for quality extra virgin olive oils.