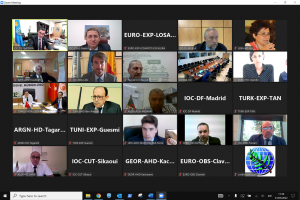 Preparations for the 115th session of the Council of Members, which will take place in Amman from 7 to 9 June 2022, have begun in Madrid. On Monday 31 May, the Administrative and Financial Affairs Committee and the Economic and Promotion Committee meet to discuss their activities over the last six months.
On Tuesday 1 June, the meetings of the Technology and Environment Committee and the Standardisation and Research Committee will go ahead. This first round of meetings will close on Thursday 2 June with a second meeting of the Administration and Financial Affairs Committee.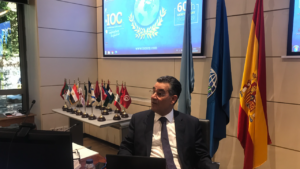 In his welcome address, given via Amman (Jordan), this year's Chair of the IOC, Minister of Agriculture H.E. Khaled Hanifet, thanked Executive Director Abdellatif Ghedira and the entire Executive Secretariat team for the logistical support given to the member countries. Minister Hanifet said he was honoured to host the 115th session in Amman, the capital of the Hashemite Kingdom of Jordan, and thanked the members of the various committees for their hard work to develop and support the global olive sector. He concluded by wishing the attendees every success for the preparatory work and for the meetings in Amman on 8 June.